University HealthSystem Consortium (UHC)
The University HealthSystem Consortium (UHC) Using OpenText Web Site Management to Improve Online User Experience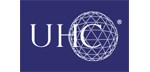 OpenText Web solution helps get the right information to the right people at the right time through improved online services.
Challenge
The organization struggled with an antiquated Web site that did not provide the flexibility, security or personalization features they wanted for their audience. UHC was also looking for an effective Web content management system to provide a better way to author content and launch workflows.
Product(s)
Value
UHC is now able to manage Web content more effectively. Their new Web site provides a personalized experience, giving users a unique way of viewing online content.
About University HealthSystem Consortium (UHC)
The University HealthSystem Consortium (UHC), based in Illinois, is an alliance of 107 academic medical centers and 232 affiliated hospitals. This represents approximately 90 percent of the non-profit academic medical centers in the US. The mission of UHC is to advance knowledge, foster collaboration, and promote change to help members succeed in their respective markets and accelerate the achievement of clinical and operational excellence.