Sloan Valve
Sloan Valve Creates Dynamic Web Site with Wide Appeal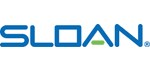 OpenText Web content management system provides the backbone for transformation.
Challenge
Sloan Valve had an ineffective and underutilized content management system. Their public Web site was not reflecting the right company image or delivering information to a wide enough audience.
Product(s)
Value
The organization now has an effective and easy-to-use content management system that has improved processes for Web content updates. Their new Web site has broader appeal and online visits have steadily improved since the launch.
About Sloan Valve
Sloan Valve (http://www.sloanvalve.com/), is a major producer of toilet flush valves, fixtures, and faucets. Headquartered in Franklin Park, Illinois, USA, the organization also has production facilities in China and Mexico.