Melbourne Water
OpenText ECM Suite Provides Enhanced Information Management for Melbourne Water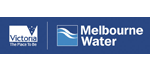 With OpenText ECM Suite, Melbourne Water is providing their users with the ability to interact and collaborate easily with each other, helping the business to better share and find information, improving the services they provide to the public.
Challenge
Historically, information was siloed within the different departments or teams with the inability to share it and the inability to provide accurate information.
Business requirements placed an emphasis on managing their information electronically and securely.
Required easy access to their information, particularly for external bodies, to help Melbourne Water to meet regulatory requirements or requests for information.
Product(s)
Value
All areas of the business use the OpenText ECM Suite ranging from corporate governance departments like policy development and business services, all the way through to maintenance and operations team and civil works. It touches each part of the business.
Key benefits for their users is the ability to dynamically use their information. The outcomes for the business are significantly increased. Users can share and find the information they require, and they can be compliant without much effort.
Harnessing the data and the research capabilities of the different teams helps the organization improve the services they provide to the public.
About Melbourne Water
Melbourne Water is owned by the Victorian Government in Australia. It manages $8.4 billion in assets; looks after Melbourne's water supply catchments; treats and supplies drinking water; removes and treats most of Melbourne's sewage; provides recycled water for non-drinking purposes; and manages rivers and creeks and major drainage systems throughout the Port Phillip and Westernport region.