Hydro Quebec
Hydro-Québec Generates Improved Employee Communications with OpenText Solutions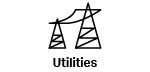 OpenText Web Site Management Delivery Server native integration to OpenText Content Server ensures company knowledge is accessible in a dynamic and contextual environment
Watch Webinar — Creating the Ultimate Intranet with Open Text
Challenge
Hydro-Québec wanted to redesign its intranet to improve usability. The redesign was aimed at giving the publishers and editors quick and easy access to the information they require and offer effective navigation and searching capabilities. The primary goal was to eliminate silos of data so content could be managed and delivered to the intranet from any repository through a single Web-based client, enabling site owners to easily create, manage, and update the content and maintain their sites.
Product(s)
Value
Hydro-Québec integrated OpenText Content Server with Web Site Management Delivery Server so site contributors would have seamless, cross-system access to documents. Users are offered a single sign-on function, which means multiple logons to the different document repositories is no longer necessary. Advanced search capabilities aggregate content from the diverse repositories to provide a single source of information for over 20,000 Hydro-Québec employees. Compliance needs are being met with secure links to documents used across various internal and external Web properties.
About Hydro Quebec
Hydro-Québec is a government-owned public utility established in 1944 by the Government of Quebec. Operating under four main divisions, Hydro-Québec generates, transmits, and distributes electricity, mainly from renewable energy sources. It has 58 hydroelectric plants, one nuclear generating station, and four thermal power plants, making Hydro-Québec North America's largest hydroelectric generating company.