Global Public Health Intelligence Network (GPHIN)
Global Public Health Intelligence Network (GPHIN) User Story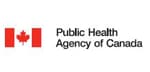 Processing up to 20,000 articles a day, it would be impossible to track this volume without the OpenText technology.
Challenge
A recent National Post article cited GPHIN's importance to detecting global threats. Unlike its American counterpart ProMed, GPHIN does not just track diseases. The group monitors any threat to human life – natural or man-made, for example bush fires in California, pestilence outbreaks in Africa, even theft of nuclear material. As such the Canadian team and its technology are continuously monitoring over 1000 potential threats around the globe. The team publishes eight different reports, three times a day. It is precisely this monitoring by organizations like GPHIN that triggers responses – such as the WHO declaring H1N1 a pandemic, which in turn accelerates the development of vaccines.
Product(s)
Value
The GPHIN Centre for Emergency Preparedness and Response Public Health Agency of Canada uses the latest technology from OpenText to spot threats to human life. The GPHIN system uses translingual text mining to assign relevancy scores to numerous articles coming from worldwide sources, helping analysts count and track instances of possible threats.
About Global Public Health Intelligence Network (GPHIN)
GPHIN is a secure, Internet-based "early warning" system that gathers preliminary reports of public health significance in seven languages on a real-time, 24/7 basis.
This unique, multilingual system gathers and disseminates relevant information on disease outbreaks and other public health events by monitoring global media sources such as news wires and web sites. The information is filtered for relevancy by an automated process, and then analyzed by Public Health Agency of Canada GPHIN officials. The output is categorized and made accessible to users. Notifications about public health events that may have serious public health consequences are immediately forwarded to users.