Multiquip
Multiquip Using OpenText Social Workplace to Ensure Transparency and Improved Communication Across the Organization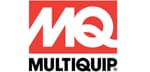 Community spaces unite distributed teams, both inside and outside the organization.
Challenge
Multiquip merged two former autonomous divisions into one to reduce overlaps and improve efficiency. That led to a multitude of challenges including the need to:
find the best way to communicate the new company identity and message
combine formerly disparate groups into new teams
cross train product knowledge
shift the focus to cross department product development
increase transparency in the sales pipeline
Product(s)
Value
Multiquip built a user community that brings together a broad range of stakeholders and has essentially built a new corporate culture of sharing and collaborating together. Today, Multiquip has a vibrant user community using Social Workplace whenever collaboration is needed. This includes external partners, service providers, and more. The communities range from management collaboration, classical project management and sales, to Human Resources, wellness programs and audits. Significant benefits include:
Cross pollination of knowledge
Much more efficient collaboration
Significantly greater transparency of business processes
Sense of ownership and company identity increased clearly
About Multiquip
Founded in 1973, Multiquip is one of the largest, most diversified manufacturers and suppliers of world class quality products and solutions for the construction, industrial, telecom, government, military/aerospace, municipalities/federal, entertainment, and oil and gas exploration markets. Multiquip's comprehensive product portfolio encompasses light to medium construction equipment, power generators and lighting. For more information, visit: www.multiquip.com.