Cohn & Wolfe
Global Public Relations Agency Unleashes the Power of Creativity with OpenText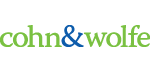 Cohn & Wolfe uses OpenText Collaboration, Vignette Edition to create a community where ideas rule.
Challenge
As a public relations agency known for creativity, brand building, and digital media expertise, Cohn & Wolfe needed to connect employees around the world to share information, while supplying the tools and resources they would need to become the agency's next expert. Employee collaboration and dialogue were the top priorities—not an easy task, given that whatever solution the agency developed would have to work across multiple markets, cultures, and languages.
Product(s)
Value
With OpenText Collaboration, Vignette Edition, Cohn & Wolfe was able to develop a platform that connects everyone and at the same time provides a valuable source of ideas and expertise to sustain the agency's focus on thought leadership. The agency's Web 2.0 tools not only deliver on their original purpose of unity and collaboration, but also fuel business productivity.
About Cohn & Wolfe
Dedicated to creating, building and protecting the world's greatest brands, Cohn & Wolfe has offices in North America, Europe and Asia. Known for creating and implementing powerful communications programs, Cohn & Wolfe's client roster includes Hilton, Dell, Nike, Walmart and American Express.