Cito Benelux B.V.
European Distributor Automates Order Processing with Enterprise Content Management Solution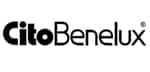 Cito Benelux integrates OpenText digital delivery, archival with OCR, ERP technologies for faster order entry
Challenge
As a distributor of industrial electrical and electronic components, delayed or misplaced orders could result in double entry or delivery of goods for Cito Benelux. Paper-based archival limited access for answering customer queries.
Product(s)
Value
Faster, error-free order entry;
Enhanced service and compliance;
Elimination of fax machines;
Support of efforts to reduce energy use
About Cito Benelux B.V.
Cito Benelux B.V., based in the Netherlands, is a subsidiary of Phoenix Contact and Rittal--global manufacturers headquartered in Germany. Cito Benelux distributes industrial electrical and electronic components as well as enclosure and housing technologies from the parent companies to the Benelux (Belgium, Netherlands, Luxembourg) region.
Founded in 1978, Cito Benelux employs 250 professionals working from its headquarters in Zevenaar and six more offices across the region. It handles back office functions for Phoenix Contact and Rittal in the Benelux area, including logistics, warehousing, delivery, accounting and IT.