University of Nebraska
Making the Grade at University of Nebraska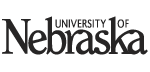 OpenText Collaboration, Vignette Edition offers Enterprise 2.0 solutions to the 140-year-old institution
Challenge
University of Nebraska lacked an efficient process to manage and share organizational knowledge. There was also no systematic way to retain organizational knowledge before it walked out the door. The University was lacking easy-to-use channels for users to find and utilize internal knowledge.
Product(s)
Value
The organization now has workspaces that offer collaborative features. Employees have the ability to leverage corporate knowledge through full-text search and relational query capabilities. Core services now allow employees to easily collaborate on multiple document versions while establishing retention policies. Email integration allows users to fully participate in collaborative business processes.
About University of Nebraska
A leader in higher education, the University of Nebraska was founded in 1869 in Lincoln, Nebraska. Over the years, the University has grown beyond the original Lincoln campus to now include the Medical Center, Kearney, and Omaha campuses and an affiliation with three Nebraska State College campuses.