South East Water
South East Water Smoothes Their Record Management Flow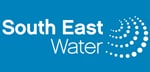 OpenText Application Governance & Archiving for Microsoft SharePoint ensures content created in SharePoint is centrally managed in accordance with regulatory requirements.
Challenge
South East Water had a splintered document library and inefficient document retention and disposal policies. They also had several different documentation processes and wanted to implement a standardized process for managing important documents.
Product(s)
Value
The organization now has a secure document library and an ability to standardise documentation procedures. They've improved document searching and have provided safety from litigation.
About South East Water
South East Water provides water and sewerage services to more than a million people across 3,500 square kilometers, with more than five million documents in storage.