Health Care System - Integrated Document Management
The Rx for Unstructured Content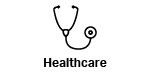 OpenText Integrated Document Management delivers a new level of patient care
Challenge
The organization wanted to convert large volumes of paper documents into electronic form for easy access. Additionally, they sought to implement and integrate a content management solution in conjunction with an Electronic Medical Records system implementation.
Product(s)
Value
Caregivers at any facility now have instant access to the complete medical records to provide patients with superior medical care. Staff members enjoy a simple, seamless user experience with minimal training requirements. The organization has reduced their use of paper charts for efficiency gains and enhanced medical record security.
About Health Care System - Integrated Document Management
One of the most successful regional health care systems in the United States, serving 70 communities through a family of clinics, hospitals, and health care facilities, this national leader offers patients a full spectrum of health care options. Last year alone, nearly 800 physicians and 13,000 allied health staff served more than one million patients.