University of Maine
University of Maine Sets the Standard for Online Communication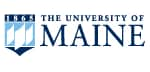 OpenText FirstClass® provides a secure online environment for communication, collaboration, and safe social networking
Challenge
University of Maine had an insufficient email system and they were unable to communicate and collaborate efficiently.
Product(s)
Value
The new system is cost-effective, flexible, easy to manage and administer. A collaborative online communities has been created that enhances communication and collaboration between students, faculty, and alumni. Students have a safe and secure networking environment where content can be accessed anywhere and anytime.
About University of Maine
Located in the town of Orono along the banks of the Stillwater River, The University of Maine (UMaine) is a public research university. It is the Land Grant and Sea Grant University for the state. UMaine is one of New England's premier universities, and with an enrollment of nearly 12,000 students, it is the largest university in the state.