Tronox
Tronox Using OpenText Records Management for Tracking and Managing Physical Items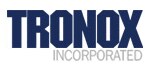 OpenText Technology Helps Company Enhance Efficiencies
Challenge
Following the spin off from their parent company, Tronox needed to separate thousands of boxes of records and replace their outdated system for managing physical records. They required a common records program for physical and electronic records.
Product(s)
Value
Tronox can now easily track and manage off-site storage of physical items. They have a centralized process for requesting and borrowing physical items. Productivity, risk management and compliance have also been increased.
About Tronox
Headquartered in Oklahoma City, Tronox is the world's third-largest producer and marketer of titanium dioxide (TiO2) pigment for a wide variety of applications.