Trinity College
Trinity College Does More With Less Using OpenText Document Management Solution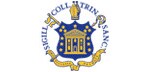 OpenText enables Trinity College to improve services and reduce costs with fewer resources
Challenge
Trinity College needed to respond to increasing demands for information by parents, students, alumni and auditors. They needed to provide better stewardship of limited resources, reduce the volume of paper records, ensure readily accessible storage and enable access to records for remote locations.
Product(s)
Value
Remote locations at Trinity College now have instantaneous access to documents. Records retrieval has been reduced from minutes and days to seconds. Misfiling has virtually been eliminated by integration with the enterprise ERP system. There has also been an improvement with internal controls and audit-ability.
About Trinity College
One of the United States' oldest colleges, Trinity College has an undergraduate class of over 2,300 and enrolls about 575 additional students per year.