Transport Research Laboratory (TRL)
Transport Research Laboratory — Transforming into an open information environment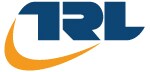 OpenText technology creates an effective system of electronic document scanning, filing and retrieval
Challenge
TRL wanted to diminish their heavy reliance on paper-based processes to reduce physical storage space. Retaining capitalized knowledge and enhancing access to information were also priorities.
Product(s)
Value
TRL now has more effective document access and have improved cross-divisional co-operation to produce better work results. They have greater consistency in customer-facing and corporate activities and have increased accuracy in business decision making. Full audit trails are now available for improved document and records tracking.
About Transport Research Laboratory (TRL)
TRL (Transport Research Laboratory) is a globally recognized centre of excellence providing worldclass research, advice and solutions for all issues relating to land transport.