The Open University
The Open University—Distance learning through cutting-edge technology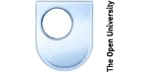 FirstClass helps The Open University take the distance out of distance learning
Challenge
The Open University wanted to implement independent learning schedules and overcome geographical boundaries.
Product(s)
Value
The Open University now has asynchronous conferencing, graphical enhancements for email and integrated online tutorials.
About The Open University
The Open University (U.K.) offers distance learning, including undergraduate and postgraduate courses, to around 200,000 part-time students. Learning and Teaching Services (LTS) is responsible for computing services for academic and research staff and for the support of students using computing as part of their courses.