Pacific Gas and Electric
Pacific Gas and Electric—Ensuring confidentiality of Human Resources files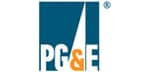 OpenText Document Access for SAP Solutions improves Human Resources department efficiency and ensures information confidentiality
Challenge
PG&E needed a more efficient and timely method of maintaining a wide variety of documents. The company needed to reduce the number of hardcopy files they maintained and decrease the cost of transferring files to ensure information security and prevent unauthorized access.
Product(s)
Value
The paperless system saves PG&E document filing, searching, and storing time, which relieves staff of tedious file maintenance tasks. Human Resources employees are finally able to allocate more time to consulting activities rather than document management.
About Pacific Gas and Electric
Pacific Gas and Electric Company (PG&E), a subsidiary of PG&E Corporation, is one of the largest investor-owned energy utilities in the United States, providing natural gas and electric services to approximately 14 million people throughout a 70,000-square-mile service area in northern and central California.