Northrop Grumman
Northrop Grumman Establishes Communities of Practice to Connect Knowledge and Expertise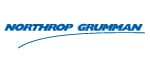 OpenText Communities of Practice enables groups of people with common interests to get together and share information and expertise
Watch Webinar — Do More with Less - A Customer Case Study with Northrop Grumman
Challenge
Limited understanding of organizational expertise and information barriers that hampered productivity.
Product(s)
Value
Northrop Grumman has implemented a shared information platform to enable better information sharing between employees, customers, partners, and suppliers. Employees with similar challenges can collaborate and create a support network to share new ideas and opportunities.
About Northrop Grumman
Northrop Grumman Corporation is a global defense and technology company whose 120,000 employees provide innovative systems, products, and solutions to government and commercial customers worldwide in four main business areas: information and services, electronics, aerospace, and shipbuilding.