Health Care Services Customer - ECM Suite for SAP Solutions
Create greater efficiencies by deploying OpenText ECM Suite for SAP Solutions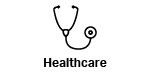 Leading health care services company uses OpenText Document Access and Data Archiving for SAP® Solutions to improve business processes
Challenge
The organization had slow, manual, paper-based processes. Files were often lost or misplaced and there were high storage costs for archived files. The organization also had difficulty adhering to data retention policies.
Product(s)
Value
Archived files are now stored electronically, reducing storage costs. Documents are automatically routed to the right people at the right time to support important business processes. Data is retained and destroyed based on pre-set organizational policies.
About Health Care Services Customer - ECM Suite for SAP Solutions
With 175 years of industry experience, this leading health care services company distributes one-third of the medicines used in North America, and as a leading health care IT company, provides the software and hardware in more than 70 percent of the hospitals in the United States with 200 or more beds. By combining industry-leading health care information technology and scale with unsurpassed clinical knowledge, it helps health care providers to deliver better, safer care while reducing unnecessary costs.