City of Edmonton
A Site for All Citizens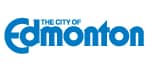 City of Edmonton uses OpenText Web Solutions to enable online services and dialogue between residents and their government
Challenge
The City of Edmonton Web site was inflexible, antiquated, and difficult to navigate. The search didn't work, and there were some tools that no one understood. People could freely make changes with very little oversight on how the content would be displayed. No one was overseeing what content went up, how long it went up for, and the decisions around what to do with old information.
Product(s)
Value
User-driven architecture and navigation;
accessible and flexible design;
author-friendly publishing process;
improved search ability;
effective use of rich media;
compatible with Web 2.0; and
consistent branding.
About City of Edmonton
The City of Edmonton in Alberta, Canada is well-known for its scenic river valley, oil and gas industry, and North America's largest shopping and entertainment complex, the West Edmonton Mall. It services more than one million residents in the area.