ISO Central Secretariat
ISO builds a worldwide extranet with OpenText Document Management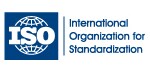 Global extranet facilitates the development of more than 1000 standards each year and builds consensus among 7,000 different standard-creation project groups.
Challenge
Complying with ISO standards, such as ISO 9000 for quality management is a must for any organization before it can compete in the modern global economy. Companies in every kind of business imaginable—from chemical to information technology—are required to comply with particular ISO standards as a prerequisite to doing business. Maintaining and publishing content on more than 15,000 ISO standards is no simple task. The very success of the ISO program depends on making sure that the most up-to-date, valid standards are made easily available to the countless number of worldwide users.
Product(s)
Value
The ISO's Central Secretariat uses OpenText Document Management to effectively manage the entire standardization process—from development to distribution. Document Management provides a long-term foundation for capturing knowledge and is Web-based, so it can ease the process of distributing information over the ISO extranet. This means customers have instant access to information directly from their Web browser, and they also have print-on-demand capability, which reduces operational costs. With ECM as its strategic underpinning, ISO also utilizes ECM to manage content for its bilingual Web site—www.iso.org—and also to manage content for its Web store.
ISO has greatly reduced the time required to publish international standards, and can now manage all official documents and reports electronically. It is one of the first virtual Internet communities and today one of the largest virtual organizations in the world.
About ISO Central Secretariat
The International Organization for Standardization Central Secretariat (ISO) is a worldwide federation of national standards bodies from 156 countries. Its global vision is to develop standards that support facilitation of global trade, improvement of quality, safety, security, environmental and consumer protection, as well as the rational use of natural resources, and global dissemination of technologies and good practices, all of which contribute to economic and social progress.