Integrated Data Services, Inc.
Software Provider Empowers Clients with Embedded Reporting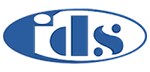 Integrated Data Services' government clientele can better access and enable data with the help of OpenText Analytics
Challenge
• Provide seamless reporting within the existing CCaR application
• Create better access to data, with the ability to reach various data sources
• Empower end users with real-time access to data and enhanced visualization capabilities
Product(s)
Value
• Increased transparency, agility for DoD agencies
• Less time spent by IT on data extraction and creating ad hoc reports
• Improved internal and external communication through enhanced use of data
• Secure, embedded data access based on user role
About Integrated Data Services, Inc.
Integrated Data Services, Inc. (IDS) specializes in the development and integration of IT solutions for enterprise-level customers. Established in 1997, the veteran-owned software provider works largely with government organizations, including the Department of Defense (DoD), which makes up 90 percent of their revenue, most of that from the United States Air Force.