COMM-UNITY EDV GmbH
Empress Maria Theresa would be delighted: Austrian municipalities benefit from e-government in the cloud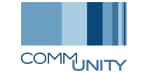 Tasks and processes are the same for cities and municipalities, regardless of their size, and require a powerful but low-cost software solution
Challenge
Media discontinuity between data and unstructured information made the digitization of processes in municipalities more difficult.
Complexity, scope, and type of tasks are similar, regardless of the size of the Austrian cities and municipalities.
e-government laws, structural reforms, and changes to budgetary law imposed extensive demands on the small cities and municipalities in Austria.
Product(s)
Value
Seamless integration of unstructured information in GeOrg with OpenText does away with media discontinuity for true e-government.
GeOrg usage model on a rental basis is attractive to municipalities with small numbers of users.
Integration with SAP and sophisticated authorization models ensure GeOrg is legally compliant–now and in future.
About COMM-UNITY EDV GmbH
Around 670 of approx. 2,350 communities in Austria use the solutions of COMM-UNITY GmbH and its 73 employees. The provider of software products and services for
municipal authorities is one of Austria's leading developers for innovative, tailored, and efficient e-government solutions. For more information, visit: http://home.comm-unity.at/