Karlsruhe Institute of Technology (KIT)
Karlsruhe Institute of Technology Delivers Optimized Website Navigation Thanks to OpenText Semantic Navigation (OTSN)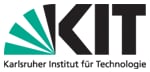 OpenText solution refines the search for information on websites
Challenge
With more than 600 websites and more than 200,000 web pages, visitors had difficulty finding the information they were looking for.

Information wasn't where the visitor expected it to be and it was written in different terms and terminology.

Editors workflows needed to be optimized using automated processes.
Product(s)
Value
Website visitors can easily navigate through large quantities of information based on its meaning, therefore increasing the effectiveness of web marketing and online searches.

Editors can complete their tasks more rapidly using automated processes.

SEO measures and individual topic pages optimize searchability by search engines and web directories.

OpenText Content Analytics intelligently extracts content based on its semantic meaning (persons, organizations, locations, etc.), basic tone and context.
About Karlsruhe Institute of Technology (KIT)
With more than 9,000 employees and an annual budget of about EUR 785 million, KIT is one of the biggest research and education institutions worldwide and has the potential of reaching a top position in selected research areas on an international level. The objective is to turn KIT into an institution of top research, excellent scientific education, and a prominent location of academic life, life-long learning, comprehensive advanced training, unrestricted exchange of know-how, and sustainable innovation culture. For more information, visit www.kit.edu