Public Sector Solutions
"The choice was one platform—as simple as that...[for] business service modeling, for the user interface, and for the server layer.[Soon, we will] get rid of the legacy systems and be ready for the next step in IT."
—Lt. Colonel Erwin Huisman, Dutch Ministry of Defense
Learn More About How OpenText Can Help You
Overview
Solutions
Resource Center
Overview
Digital Transformation Creates a Better Way to Work
Public sector organizations are experiencing fundamental changes to the way they work, interact with their customers, and approach business processes in this era of digital existence. OpenText Suite 16 and Cloud 16 present complete, integrated digital information platforms to help public sector companies with their digital transformation. Better engagement, productivity, and innovations require the ability to derive conclusions and predictions from your data. Suite 16 and Cloud 16 enable data-driven business processes that allow you to discover and prioritize opportunities, rapidly test solutions, evaluate results, approve and implement outcomes with solutions that cut across internal boundaries and silos. Analytics and reporting, connected workspaces, and new user-interfaces are embedded across OpenText solutions.
Learn More:
OpenText Public Sector Solution Overview
OpenText solutions help you:
Tap the hidden value of your agency's information in daily activities
Maintain your information securely while making it easily accessible.
Streamline operations by digitizing paper to automate and consolidate processes
Find information quickly and accurately and redact it for litigation with e-Discovery
Retire old applications while preserving the information you need
Deliver citizen benefits and services faster and more efficiently
Integrate information enterprise-wide within your existing IT landscape.
Meet transparency, governance, and compliance requirements
Solutions
OpenText Solutions for Public Sector
Resource Center
Customer Story
U.S. Department of the Interior
"We are very pleased with how effortless it has been to deploy the EES project for the DOI. It is a true testament to the strong and valuable partnership we have with OpenText. This project serves as a successful model for other government agencies looking to move their critical business information to the cloud."
Michael Beck, President and Chief Executive Officer, The IQ Business Group
---
South East Water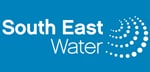 "The holy grail for many organizations is to understand and maximise the value of their content. This deployment takes us one step closer to achieving that. The OpenText module is seamless and straightforward to use."
Benedict Chiu, IT Systems Analyst, South East Water
Contact OpenText
Webinars and Other Resources