Manufacturing
Reduce product development lead times and improve competitive advantage with a centralized hub of digital information for all stages of the manufacturing process.
"We were looking for a scalable solution with security. We found that OpenText Managed Services was completely in line with our strategy and this is why we moved to Managed Services. I would say that we are extremely happy."
Jean-Luc Faye, EDI Manager, Michelin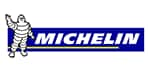 Read More
Learn More About How OpenText Can Help You
Overview
Solutions
Resource Center
Overview
Industry Solutions for Manufacturers
The manufacturing industry is experiencing a significant period of transformation. International expansion, changing consumer needs, and new forms of digital technologies, such as 3D printing, advanced robotics, drones and the Internet of Things, mean that manufacturers are restructuring direct materials supply chains and IT infrastructures to ensure new technologies and consumer-driven market conditions can be embraced with ease.
Manufacturers must develop flexible and highly-scalable IT infrastructures with a centralized hub of digital information to ensure that all internal and external participants in the manufacturing value chain, from design, manufacture, and marketing to support, have access to digital information at any time and everywhere.
OpenText Solutions for Manufacturers help you:
Manage all product design information: 3D CAD models, design reports, production information, materials specifications, and marketing images and video files
Allow anyone to view, collaborate and mark up different types of files, regardless of technical capability or location
Exchange business documents electronically and in near real time with all participants in the supply chain
Provide direct integration between B2B supply chain solutions and back-end systems, such as ERP and warehouse management systems
Proactively maintain manufacturing-related assets, such as lathes, milling machines, robots or other pieces of assembly equipment, to ensure that production isn't impacted by faulty equipment
Reduce costs, improve labour resource allocation and prolong the life of expensive equipment through a process-centric approach to asset management on the shop floor
Provide a seamless way for your customers to interact with your business via online platforms using any device
Offer a single platform to manage the distribution of all digital media assets associated with a product line
Improve aftermarket product support and service by ensuring adherence to predefined processes and efficient deployment of internal and external resources
Adhere to regional Governance, Risk and Compliance (GRC) initiatives in manufacturing operations and across the supply chain
Solutions
OpenText Solutions for Manufacturing
Resource Center
Creating a Digital-First World
Mark Morley, Manufacturing Industry Strategist at OpenText, discusses the evolution of the digital manufacturing business. He highlights the challenges of the current phase of digital disruption and explores the opportunities presented by a centralized hub of digital information that powers the integrated value chain.