Retail solutions
Optimize operations, improve brand awareness and boost customer engagement and loyalty with OpenText Retail solutions

Today's challenges
Retail organizations face a number of challenges that can hinder success.
Data everywhere
Huge volumes of customer and organizational data stored within information silos limit sales and marketing effectiveness.
The need for insight
Retailers are challenged to act on collected data, wanting to better identify patterns and trends to improve brand awareness and execute faster and smarter.
Rapidly changing customer preferences
Customers want personalized experiences, requiring brands to have behavioral intelligence at their fingertips.
Lack of visibility
Creating loyal customers requires knowing where individuals want to shop and understanding brand touchpoints across all buying channels.
Customer success stories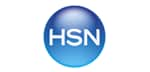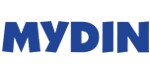 OpenText Retail solutions benefits
Intelligently connect content to accelerate productivity

Break down information silos for more agile operations.

Uncover value from retail data

Leverage business intelligence and analytics to boost visibility.

Create more meaningful customer engagement

Gain a comprehensive picture of customer behaviors and relationships.

Drive customer loyalty across buying channels

Create tailored experiences based on customer preferences.
OpenText Retail solutions
Contact us to speak with a member of the Retail team