Life Sciences Solutions
Life Sciences solutions that reinvent clinical, quality and regulatory processes transforming how Life Sciences organizations access, manage, analyze, share and gain insights from regulated content
Life Sciences overview
Life Science companies, such as pharmaceutical, biotech and medical device and diagnostics manufacturers, operate in a highly regulated environment. Operations are both data and document-intensive. Business leaders are tasked with transforming their organizations into innovation centers, while maintaining tight regulatory compliance with governmental guidelines, such as the FDA's 21 CFR Part 11 and the EU's Annex 11. CIOs must enable other departments to share key information among team members and make the best decisions possible, while dealing with vast amounts of data and information often housed within legacy systems. Software for Life Sciences is designed to help tackle many of these challenges.
Segments served
Pharmaceutical
Innovative medicines, generic drugs and over-the-counter products
Biotech
Biological processes, organisms or systems to improve quality of life
Medical Device & Diagnostics
Instruments, apparatuses or machines for prevention, diagnosis or treatment
Life Sciences challenges
Increasing global regulations

Life Sciences companies need to reduce the costs of regulatory operations and speed up health agency approvals to accelerate time to market. Functions across the value chain, such as Regulatory Affairs, Quality, R&D, Manufacturing, Marketing and Distribution are under strict directives to maintain documents and records under careful compliance to GxP, ISO, USP and other standards and regulations.

Profound disconnect across the value chain

Research and Development, Production, Distribution and Marketing often create information silos, slowing the flow of information, such as Life Sciences content, among stakeholders and impeding time to market. This problem is compounded by the multitude of mergers and acquisitions occurring in the market.

Growing volume of data

Life Sciences companies generate a vast amount of data from scientific research, clinical trials, patient profiling, compliance and regulatory requirements. As the volume and variety of data continue to grow, so do the challenges of managing and analyzing that data for maximum business advantage.

Rapidly changing Life Sciences technology

Life Sciences companies are under pressure to balance innovation with cost-cutting measures across the enterprise, while ensuring the drugs brought to market are managed in a patient-centric way.
Life Sciences solutions
OpenText™ Life Sciences solutions are built on a portfolio of Enterprise Information Management (EIM) products and services designed to improve information governance, increase compliance, optimize business processes and implement analytics to drive innovation, insights and profitability.
Life Sciences solutions benefits
Streamline regulatory compliance with a single authoritative source of content

Efficiently manage the creation, review and approval of regulatory submission documentation globally, while accelerating the submission process with uncompromised Life Sciences regulatory compliance and complete global control of content.

Unify processes that extend across domains, divisions and external partners

Break down information silos with Life Sciences content management to unify processes and share relevant information with team members in a collaborative environment that spans the enterprise and includes alliance partners, contractors and consultants.

Leverage data for meaningful insight

Augment traditional data management and data analytics with AI-powered Life Sciences analytics to gain actionable insights that translates into more efficient clinical trials, accelerated discovery and approval of new medicines, improved production and supply chain operations and more targeted sales and marketing.

Enhance engagement with customers, partners and employees

Provide users with easy access to key applications and an interface tuned specifically for their role, enabling them with a unified solution layer to easily and intuitively accomplish their work.
Why OpenText for Life Sciences?
Unparalleled industry expertise
More than 100 Life Sciences specialists in all areas of the solution lifecycle including Engineering, Product Development, Value Consulting, Sales and Professional Services
Undisputed market leader in Enterprise Information Management
Leadership in Enterprise Content Management and Digital Asset Management offers Life Sciences organizations the confidence that their highly regulated information assets are managed in a defensible and compliant manner
Designed to drive autonomy and speed to value
Leverages the OpenText portfolio of products to provide comprehensive purpose-built solutions, that utilize industry guidance and best practices based on more than 25 years of experience working with Life Sciences companies of all sizes.
Customer success stories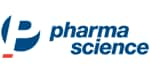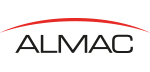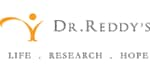 Contact us to speak with a member of the Life Sciences team