Industry's most comprehensive portfolio
OpenText™ Information Management solutions help Life Sciences organizations leverage insights from data and content to improve decision-making processes and accelerate product development.
Enables any-to-any integrations

Integrate, manage, and securely exchange data across people, systems and things.

Provides broad solution portfolio

Leverage information assets from R&D to commercialization.

Flexible path to cloud

Freedom of choice with cloud-native software that can run anywhere.
Find out how OpenText helps to transform Life Sciences content
Life Science outcomes that matter
Life Sciences organizations trust OpenText to help them bring life-saving therapies to their patients.
Products built specifically for Life Sciences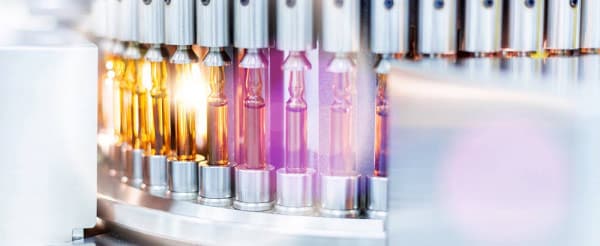 OpenText Life Sciences solutions overview
Meet the challenge of managing information for maximum business advantage, improve operational performance and create new business models with OpenText Life Sciences solutions.
Learn more

about OpenText Life Sciences Solutions
Speak with a member of the Life Sciences team