Hudson Bay Company
OpenText Active Catalogue Program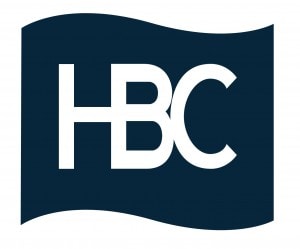 About the Program
Dear HBC Suppliers,
HBC values your partnership and remains committed to finding ways to improve the flow of information that is required for joint supply chain efficiencies. Part of this improvement is to enhance the accuracy of item data in our system through the utilization of a catalogue operated by our provider OpenText™, Active Catalogue. As a result, we will be requiring all of our trading partners to join the catalogue. The catalogue initially requires only product and UPC information, but we will be implementing a requirement for additional product attributes as well.
Please review the summary document below that lists all the additional attributes that Active Catalogue will provide. Not all of these attributes will apply to your merchandise. Upon review and if applicable, please begin to utilize your Active Catalogue account by uploading new product data into it. HBC merchants will continue to work with you on the required OpenText™ attributes as it pertains to their specific business segment.
For more information on the Active Catalogue, please contact OpenText™:
For Active Catalogue Support: cataloguesupport@gxs.com or +1 877-446-6847, Option 2, Option 5, Option 2
For Active Catalogue Sales: alexp@opentext.com or +1.301.340.4983 (Refer to the Hudson's Bay Stores Program)
We would like to start receiving product information through the catalogue beginning May 27, 2013. However, as always, HBC merchants will work with you on specific timelines related to their individual needs.
Sincerely,
Liz Rodbell
EVP, Chief Merchant
Lord & Taylor and The Bay/la Baie
liz.rodbell@hbc.com
---
Chers fournisseurs de HBC,
HBC tient à vous comme partenaires et poursuit son engagement à trouver des façons d'améliorer l'échange d'information nécessaire à l'efficacité conjointe de nos chaînes d'approvisionnement. Une partie de ces améliorations consiste notamment à rehausser l'exactitude des données sur les articles qui se trouvent dans notre système, grâce à l'utilisation d'un catalogue géré par notre fournisseur Active Catalogue. Par conséquent, nous exigerons dorénavant que tous nos partenaires commerciaux s'inscrivent à ce catalogue. Au début, seuls les renseignements sur les produits et le CUP devront être enregistrés au catalogue, mais nous y ajouterons d'autres attributs sur les produits qui seront obligatoires.
Veuillez prendre connaissance du sommaire ci-joint qui énumère tous les attributs qui figureront dans Active Catalogue. Il se peut qu'une partie seulement de ces attributs s'appliquent à votre marchandise. Dès que vous aurez passé ce document en revue, et s'il y a lieu, nous vous invitons à commencer à utiliser votre compte Active Catalogue en y téléchargeant les données sur vos nouveaux produits. Les marchands de HBC continueront de collaborer avec vous afin de déterminer les attributs OpenText requis dans leur secteur particulier.
Pour de plus amples renseignements sur Active Catalogue, veuillez communiquer directement avec OpenText™, aux coordonnées suivantes :
Soutien – Active Catalogue – cataloguesupport@gxs.com or +1 877-446-6847, Option 2, Option 5, Option 2
Ventes – Active Catalogue –alexp@opentext.com or +1.301.340.4983 (mentionner le «Hudson's Bay Stores Program»)
Nous souhaitons commencer à recevoir l'information sur les produits par l'entremise du catalogue à compter du 27 mai 2013. Toutefois, les marchands de HBC continueront comme toujours de travailler en collaboration avec nos partenaires afin d'établir des échéances qui tiennent compte de leurs besoins particuliers.
HBC vous remercie des efforts soutenus que vous consacrez à consolider nos partenariats.
Salutations cordiales.
Liz Rodbell
Vice-présidente directrice,
Chef des marchands
Lord & Taylor et The Bay/la Baie
liz.rodbell@hbc.com
---
Further Information & Resources
Program Contact


Robert Garcia
Inside Sales Executive
+1 (301) 340-4867
Email Me
---
Active Catalogue Support
+1 800-334-2255
(Option 2, 5)
Email Support
---
Connecting to Your
Retail Customers
Many leading retailers opt to use the OpenText™ Active Catalogue, did you know that as a customer you could also supply product information to:
and many more!