OpenText Archive Center for SAP Solutions, Cloud Edition
Manage enterprise content cost-efficiently and securely with an archiving service in the cloud
Securely store SAP data and documents in the cloud and integrate business documents with SAP transactions and processes. OpenText™ Archive Center for SAP® Solutions, Cloud Edition provides a rich set of imaging clients for scanning, viewing (including notes and annotations), and integration of desktop documents and emails with SAP, as well as batch input capabilities. The solution enhances the standard SAP capabilities for business document integration by a compelling attachment list with thumbnail preview and extensible attributes. Configurable business process views in SAP provide easy access to SAP documents and online and offline data in the respective business context and 360 degree views on SAP business objects (e.g. customer or vendor) with all related content, spanning SAP modules and applications.
For non-SAP content, Archive Center for SAP® Solutions, Cloud Edition provides a CMIS interface which supports content archiving and content integration from any CMIS enabled application. Batch input interfaces as well as archiving from a file system are provided.
The archiving service is based on OpenText Archive Center running in the OpenText Cloud. The Archive Server Proxy provides an interface to the enterprise applications via SAP ArchiveLink or CMIS and connects the cloud service. It provides content caching and encryption with a customer-owned key. Customers benefit from the public cloud service using a cost-effective solution that scales with their needs. Without the need for an upfront investment in infrastructure and software, customers only pay for actual usage, based on consumption in terms of write-and-read transaction volume and storage usage.
Benefits for IT and Business
Cost-effective storage for SAP data and documents and non-SAP content in the OpenText Cloud
CMIS interface and file share archiving provide content archiving for any enterprise content
Data sovereignty with tenant segregation, encryption, and storage in regional data centers
Reduced IT infrastructure complexity, resource consumption and costs
Reduced operational and legal risk with information governance and compliance
Improved end user productivity with seamless access to content within SAP and CMIS enabled applications
Higher process efficiency with documents integrated in business processes
Contact OpenText

SAP Pinnacle Awards 2019 Winner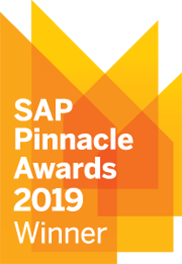 For the 12th consecutive year, OpenText is proud to be recognized by SAP® with the Pinnacle award for Solution Extension Partner 2019. SAP presents these awards annually to the top partners that have excelled in developing and growing their partnership with SAP and helping customers run better. OpenText's breadth of leading solutions deliver the information advantage to SAP customers, today and in the future.