AVI
AVI Tackles SAP® Data Growth and Document Access with OpenText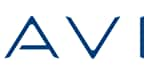 EIM Solution aids compliance and improves performance, enabling process automation and direct document access within SAP.
Challenge
Lack of access to business documentation within SAP system
Data volumes within SAP system impacting overall system performance
Difficulty in meeting compliance standards for data archiving, disposition, and retrieval
Barriers to process automation due to lack of digitized documentation
Product(s)
Value
Enablement of process automation with online document access
Improvement in system performance with SAP data archiving
Assistance in meeting compliance drivers and standards for retention and disposal
HR, finance, and other documentation accessible directly from within SAP, improving efficiency and driving savings
Reducing restore time of data and documents
About AVI
AVI, based in Johannesburg, is home to many of South Africa's leading and best-loved brands. AVI's extensive brand portfolio includes more than 53 brands; 33 owned brands and over 20 international brands under license. Their brands span a range of hot and cold beverages; sweet and savoury snacks; fresh and convenience foods; out of home ranges; cosmetics, shoes, and accessories; and apparel.