AmerisourceBergen
Large Pharmaceutical Distributor Gains Competitive Advantage with OpenText MBPM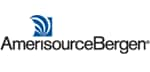 AmerisourceBergen automates contract management, expedites processes for enhanced relationships and profitable returns with OpenText MBPM.
Challenge
AmerisourceBergen faced the challenge of complex contract and relationship management with its many manufacturers and customers. Managing the contract and pricing details associated with these relationships was labour-intensive and time-consuming, but critical to the company's bottom line.
Business challenges include:
Fluctuating contract prices
Inefficient manual processes
Inaccurate data leading to costly delays
Product(s)
Value
The use of OpenText MBPM has resulted in significant recurring cost savings and long-term competitive advantage for AmerisourceBergen.
Established efficient, accurate tracking
Significantly reduced chargeback disputes
Improved transparency and supplier collaboration
Realized millions of dollars in recurring cost savings
About AmerisourceBergen
Headquartered in Valley Forge, Pennsylvania, AmerisourceBergen Corp. is a leading pharmaceutical services company, with more than $66 billion in annual revenue, 11,500 employees, and operations in the United States, Canada, and the United Kingdom. AmerisourceBergen's primary business is the distribution of brand-name and generic drugs to healthcare providers, together with a growing portfolio of value-added services including pharmaceutical packaging, pharmacy automation, inventory management, logistics services, and reimbursement services, among other. For more information, visit: www.amerisourcebergen.com.