Six Nations Rugby Ltd
RBS 6 Nations Rugby Launch New Web Site Using OpenText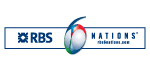 OpenText Web Solutions offers more opportunities for fans to interact with 6 Nations Rugby—in three different languages
Challenge
Six Nations Rugby had the requirement for real-time information and their existing site was unable to meet demands of the current always-connected, high-speed download environment.
Product(s)
Value
New site has extended functionality including dynamic information. The site is user-friendly to allow non-technical staff members to easily control and manage content. Six Nations has seen an increase in visitors since the site was relaunched.
About Six Nations Rugby Ltd
The RBS 6 Nations Championship is an opportunity for the International rugby teams from England, France, Ireland, Italy, Scotland, and Wales to compete each year in a series of fiercely-contested matches, with each game followed by tens of millions of rugby fans all over the world via television, radio, mobile devices, and the Web.