OpenText Vendor Invoice Management for SAP® Solutions
Overview
Demos
Customers
Resources
Streamline your accounts payable (AP) operation
Get ready for a new approach to invoice processing, transition from manual invoice processing to streamlined invoice management. By processing vendor invoices quickly, accurately, and efficiently, you can enhance worker productivity, cash flow, and vendor relations. This solution optimizes and simplifies the process of creating, managing, monitoring and routing purchase orders and invoices for AP personnel and vendors. Stakeholders involved in any invoice problem can quickly and efficiently access invoice information, such as relevant PO number, status of the invoice payment, and more. It automatically routes invoices to the right person for resolution, approval, and payment. Managers can even review and approve invoices using their mobile devices. By supporting remote document reviews, it shrinks approval cycles and helps vendors get paid sooner
Exploit the value of this solution by adding OpenText Invoice Capture Center for SAP® Solutions.
Did you know that our OCR option uses the most advanced document and character recognition capabilities available to turn invoices into machine-readable information? Based on 30 years of experience and a sophisticated knowledge-base, it extracts header and line item details with high precision. And in situations where certain fields are not found, a simple point and click training solves the issue. The deep integration into SAP fully automates the data extraction and eliminates manual keying.
Accelerate AP operations across the enterprise through integration with SAP ERP
Boost productivity and revenue by automating routing, approval, and payment processes
Enhance vendor relations with better access to current, accurate vendor information
Ensure accurate, on-time financial reporting with automatic access to AP information
Improve cash flow by streamlining workflows, initiating reminders, and shortening the payment cycle
Promote regulatory compliance with a well-managed AP process using preconfigured rules
SAP Invoice Management allows you to minimize invoice processing time, avoid risk and facilitate regulatory compliance, improve vendor relationships, and optimize cash-flow management.
Deloitte in Belgium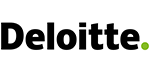 Our experience to date with OpenText has been a resounding success. We've improved efficiency, made reporting easier, and aided compliance."
Sven Wylock, Director | Technology / Information Management / Enterprise Content Management, Deloitte Consulting
Bumble Bee Foods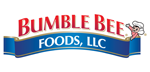 Our invoice processing operations went from 100 percent paper-based to 100 percent non-paper-based and we were able to reduce our total staff from thirteen FTEs to only five. We've decreased invoice processing costs by over 50 percent, driven mainly by headcount reduction, but also due to instituting a more automated process that reduces errors.
Farrah Goldberg, General Accounting Manager, Bumble Bee Foods
The Co-operative Bulk Handling Group (CBH)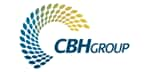 One of the biggest benefits we've had is that statistically we can track and measure everything and anything now, and we never had that capability before. This has significantly improved our abilities to follow up on queries, provide faster responses, and ultimately ensure that we can provide better customer service at the end of the day.
Ron Silvestri, Group Manager, Shared Services, CBH Group.
Nordgetreide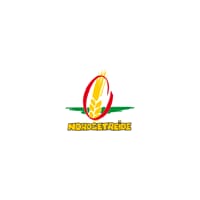 The entire process now runs better and is more transparent. Through this we can concentrate more on active vendor management, something that we perceive to be part of general quality management.
Accounting Administrator and Project Manager for Digital Invoice Processing at Nordgetreide
Cobega Group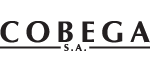 All the components implemented are standard and integrate natively with our ERP, and they are scalable and cover the functional/operational requirements of our users. These are basic pillars to ensure return on investment in the project.
Ignacio Echevarría, Director, Beganet (Cobega IT Company)
Grainger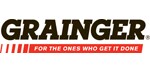 With the implementation of Vendor Invoice Management for SAP Solutions, we gained economies of scale and efficiencies that allowed us to reduce the number of FTEs in Accounts Payable by approximately 20-25%.
Dan Metz, Group Manager, Business Systems
Hitachi Power Europe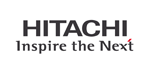 The invoice processing solution had to have a high level of SAP integration and use the SAP workfl ow. Of all the manufacturers we evaluated, OpenText was the only one able to meet these criteria,
Marius Bruckwilder, IT-Manager for SAP at Hitachi Power Europe
Derbyshire County Council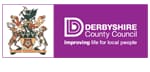 Overall we're very happy with the solution and look forward to a long and fruitful relationship with OpenText, as together we explore other avenues
Chris Woodhouse, Finance Lead Officer (SAP), Derbyshire County Council.
Energen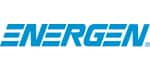 The most significant business benefits resulting from the implementation of OpenText ECM Suite for SAP Solutions are the speed at which an invoice is approved (minutes vs. days) and the improved ability to view documents and track invoices in the approval process. We can now also easily summarize our un-posted liabilities. These benefits were anticipated and achieved.
Brunson White, CIO, Energen