Enterprise Content Management (ECM)
Manage and govern the lifecycle of content and documents with OpenText Enterprise Content Management (ECM) software solutions.
OpenText Enterprise Content Management (ECM) Software Systems
Overview
business needs
products
Resource Center
Overview
Enterprise Content Management (ECM) Software Suite
OpenText Content Suite facilitates an agile information governance strategy designed to reduce risk and mitigate the cost of growing volumes of content in the enterprise – freeing strategic CIOs to focus on using information to drive growth and innovation.
OpenText ECM can be deployed and managed in the optimal way for your organization. ECM is available on premises, across mobile devices, and in the cloud, OpenText Content Suite is a set of enterprise content management (ECM) technologies including a platform to unite capture, document and records management, workflow, search and archiving as well as applications and add-ons such as email, eDiscovery, auto-classification, contract management and engineering document management.
As the core and foundational Suite for OpenText Enterprise Information Management (EIM), Content Suite ensures you can effectively:
Manage information flows across the organization from capture through archiving and disposition
Apply dependable, consistent governance policies across any type of content in the enterprise, regardless of where it originates—be it a source inside or outside the enterprise or in the cloud
Adapt information governance to the needs of users, building it into the business processes and applications they work in every day—for example SAP®, Oracle®, and Microsoft®
Provide users with rapid and seamless access from any device, or any location—web, desktop, or mobile
Ensure rapid access to a secure, single source of truth, optimizing business processes and provide deeper insight into your information to support agility and innovation
Maintain compliance and security while addressing the challenges of an increasingly complex and dynamic regulatory landscape
Leverage a common, documented, standard layer of development tools that reach across all Content Suite components to extend the value of your content and make rapid application creation and system integration easy
With OpenText Content Suite you harness the value of your information and enable the strategic CIO to transform every line of business and better compete in the new information economy.
business needs
Establish consistent, auditable and defensible Information Governance across your business
Enterprise information is growing at an exponential rate, where business applications are moving from the desktop to a variety of mobile devices and where information itself resides anywhere – on premise or in the cloud. The firewall is no longer the "boundary" of the business, making it harder than ever to enforce information management policies and ensure compliance.
Companies everywhere are realizing the value that an Information Governance initiative can have for their business—in more ways than one. With the amount of information growing at an exponential rate, new regulations and policies are constantly coming into effect, and this has increased both the need for, and value of, Enterprise Information Management.
Best practices and solutions that help meet compliance and risk mitigation mandates imposed by law, regulators, or internal quality standards are complemented by a keen focus on developing ways to capitalize on the kinds of productivity and efficiency gains that grow out of an asset-management approach to corporate information. Enterprise Information Management (EIM) solutions can help companies deliver a governance program to deal with corporate information, the consumers and creators of that information, in the context of real business processes.
Successful Information Governance programs demand that companies balance the needs and priorities to mitigate legal and business risk, take advantage of information to drive business value, and minimize the costs of managing information.
products
Resource Center
Customer Story
Hatch


"The Hatch OpenText solution supports the management of EPCM projects from project feasibility study through to development, facility engineering, construction, and operation. A single and secure system, workSHARE enables the control and management of critical deliverable and non-deliverable documentation between Hatch clients, vendors, and joint-venture partners."
Ms. Fransie Bloem, workSHARE Developer Manager, Hatch

Customer Story
Halliburton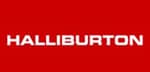 "We went through a thorough analysis, considering several different vendors. In the end, OpenText demonstrated the ability to adapt its current technology solutions to meet our project scope in such a way that would establish a working partnership arrangement for the creation of our new system and the innovations that would arise out of that collaborative effort."
Bonnie McClinton, Records & Information Management(RIM) Global Operations Mgr., Law Department, Halliburton

Contact OpenText
InfoGov Basics
Visit Information Governance Basics for useful information on how to implement your Information Governance strategy.