OpenText Media Management
Overview
Product Detail
Demos
Customers
Resources
OpenText Media Management Overview
Your digital content must move at the speed of business to increase your return on marketing investment and mitigate the risk of brand inconsistency. Whether inside or outside the firewall–temporary, ad hoc, or repeat consumers of your digital assets should be able to perform the following actions:
Access a centralized repository to ensure a single source of the truth
Maintain effective control over synchronized brand content
Increase team productivity with faster file transfers and accelerated content review
OpenText Media Management is an enterprise-grade asset management solution that provides secure, cost-effective control of digital assets throughout your organization and across multi-channel platforms. With sophisticated collaboration tools and automated workflows, teams can annotate rich media assets directly from integrated OpenText CEM products Adobe Drive, SAP software, and more. With added opportunities for content reuse, seamless integration, and shortened time-to-market, your organization can deliver real-time responsiveness to meet customer expectations.
OpenText at NAB 2014 - Showcasing the Digital Media Workstream
Hear the reaction from NAB 2014 attendees after experiencing the OpenText Digital Media Workstream Demonstration. From pitching a program idea to the final program distribution – across multiple media channels, OpenText manages and orchestrates the entire process. The Enterprise Video ecosystem has many components and processes and OpenText technology, open architecture and orchestration provides the premiere solution for digital media. Showcasing interconnected and integrated applications and systems including Digital Asset Management (DAM), video production tools, collaboration and social tools, Business Process Management (BPM), Web Experience Management, e-commerce and Omni-channel publishing and delivery, OpenText demonstrated the Digital Media Workstream - from create to consume.
Helping people find what they need, share and collaborate, and use digital assets and video anywhere for more effective visual communication. Getting the right content and rich experiences to users on the platforms and devices they choose.
Global Marketing at SAP using OpenText Media Management
Learn how OpenText Media Management empowers SAP's global marketing organization for better cross-channel consistency, increased productivity and cost-savings.
What OpenText Media Management Can Do For You
OpenText Media Management delivers the following benefits:
Facilitate integration with creative, production, and operations users: Centralize all of your rich media assets in a common repository and integrate digital media for your entire organization with an adaptable platform and comprehensive tool set.
Lower costs and increase workplace productivity: Reduce the effort and time needed to find, create, publish, and repurpose digital assets across multiple channels.
Improve return on marketing investment: Re-assess, modify, re-deploy, and control brand equity and consistency locally and globally.
Increase efficiency and performance: Analyze and measure usage and impact of digital assets to identify trends, patterns, and usage for users and content.
OpenText Media Management is a full featured Digital Asset Management system and part of a comprehensive Customer Experience Management (CEM) ecosystem that includes Web Experience Management, Content Analytics, Customer Communications Management, Business Process Management, Semantic Search, Archiving, Social Media, and mobile access. OpenText Media Management supports CEM as the core management layer for Intellectual Property (IP) assets, unifying workflows, production environments, and distribution.
Empower your digital workplace with OpenText Media Management.
Read about how organizations are empowering their digital workplace with OpenText Media Management.
OpenText Media Management Product Detail
OpenText Media Management (OTMM) is a digital asset management system that will help you realize a new level of operational effectiveness around all of your digital assets. OTMM coordinates and facilitates multiple creative and production environments such as video production, photo libraries, graphic design, and brand management.
OpenText Media Management delivers the most comprehensive solution available with a combination of the following rich media specific features:
Native, Enterprise-Class Workflow Engine
Faceted Navigation and Advanced Search
Image Processing and Transformation
Taxonomy and Metadata Support
Collaboration and Creative Review
Integrated Video Transcoding
Creative Desktop Integration
Services Oriented Architecture
SDK, APIs, and Web Services
Policy-based Security and Authentication
Multi-lingual Support
Features:
Automated workflow and process management: Automate workflows to reduce cycle times and eliminate duplicated efforts using the fully integrated OpenText Enterprise Process Server. This powerful engine helps you ingest, transform, review, approve, publish, deliver, syndicate, and archive content.
Advanced search and faceted navigation: Accelerate search and findability of digital media assets to allow users to drill down, filter, and find asset relationships and assets quickly, improving overall efficiency and productivity.
Accelerated Creative Review: Simplify and speed up the review and approval processes involved in creating compelling digital content with enhanced markup capabilities allowing users, external teams, and agencies to capture and act on clear feedback and change requests. Read more.
Real-time Audit Module: Leverage valuable metrics, analytics, and information about how users are using your Media Management system by tracking usage and changes to the digital media assets in your repository using a real-time reporting dashboard. Read more.
Managed File Transfer Integration: Send and receive large rich media files up to 80 times faster than traditional methods, such as File Transfer Protocol (FTP), HTTP, Network File System, Simple Mail Transfer Protocol, or Windows network share. Read more.
Broad integration of digital content processing technologies, Support the review and approval process, asset storage and archive, control, versioning and repurposing, and various distribution scenarios.
Media Hub: A customizable, browser-based portal for both consumers of digital content and Media Management users to search, view, browse, and download approved assets from the repository.
OpenText Media Management metadata and taxonomy supports hierarchical and non-hierarchical metadata, an unlimited number of metadata models and fields, configurable inheritance, and global visibility. Classification taxonomy automatically classifies content using synonyms, relations, "sounds like," and natural language. Content analysis, entity extraction, common terms and auto-extraction of metadata are supported, as well as tag clouds and automatic categorization based on user-defined rules. Metadata fields can be mapped to third-party databases, such as SAP or Oracle Financials, to manage data and searches in enterprise libraries as if they were local.
An end-to-end video management and delivery solution: Helps build your brand, sell products, improve communications and learning, and increase advertising revenues, without the need for third-party technologies; Integrated video transcoding automatically generates proxies and properly formatted video for distribution and syndication.
Out-of-the-box multi-lingual support: Media Management can be localized in the following 7 language regions with documentation and system UI in the selected languages: English, French, Spanish, German, Italian, Japanese and Portuguese. Metadata can be entered, presented and searched in the selected language returning appropriate results.
Multi-tier architecture: OpenText Media Management supports large-scale capabilities to manage millions of assets and thousands of users. The platform and framework provide a comprehensive and open tool set with SDK, API, and Web Services to facilitate integration. Architecture also supports on-premise, hosted solutions and offers a SaaS model, OpenText Media Management On Demand.
A policy-based security model: Allows administrators to manage security policies, user hierarchies, and permissions under which users interact with asset collections.
DRM support maintains integrity and usage once an asset is distributed outside Media Management. Watermarking and rules-based security policies add more security, plus the Workflow Engine enables embargo dates, asset expiration, and asset locking.
Localization support: Allows local or regional entities to create and customize rich media using Media Management policies, workflows, and version control. The localized content version is linked to the parent asset with global, secure access policies.
Seamless Integration with Enterprise Information Applications
OpenText Media Management offers seamless integration with enterprise business systems to incorporate information from these systems as part of the metadata for digital assets. Integrated business systems include: SAP CRM, Microsoft Sharepoint, and tools including MS Office and the Adobe Creative Suite. Integration with the OpenText porfolio of products includes the following:
Compatibility with OpenText Customer Experience Management portfolio of products enables dynamic two-way integration and the ability to publish to OpenText Web Experience Mangagement, Customer Communication Management, and other OpenText EIM solutions for consistent branding and publishing of digital media to multiple channels.
"Media Hub" is the OpenText Portal for Media Management. This add-on allows individuals inside or outside the firewall to view, search, browse, and download digital assets from a customizable, web-based browser. This means organizations can more easily, cost-effectively share content with a much broader population of users internally and with partners such as agencies to further streamline review and distribution processes. Customers can also selectively share content with their end-customers and create custom, branded portals to give consumers specialized views with multiple navigation features. To address today's mobility demands, the Portal for Media Management is accessible via tablets and mobile devices.
Embedded OpenText Managed File Transfer allows users to send and receive files up to 80 times faster than traditional methods, arming users with file encryption for added security to protect valuable media assets. It also provides flexible auto-resume and an audit track feature to ensure integrity of transferred files.
SAP CRM, provides marketers with the unique ability to track campaign/customer assets, promotions, and other CRM business objects, coordinating activities and budgets in one environment. Approved material is made available for use in campaigns, costs are monitored and reports generated on campaign effectiveness. With OpenText Digital Asset Managment for SAP Solutions (sold by SAP as SAP Digital Asset Management by OpenText), you will be able to integrate your content supply chain with your business processes. Digital Asset Management for SAP Solutions enables you to find, manage, and distribute your digital assets, make your content supply chain transparent, and maintain control of your digital assets—all in context of your business processes.
OpenText Media Management Demos
OpenText Media Management Demo Video - a day in the life of digital asset management following the workflow from production to distribution. A narrated tour of Media Management.
Join author and DAM expert, Geoffrey Bock, as he takes a test drive of OpenText Media Management. Discover the capabilities of this platform in these three reports.
Customer Stories
OpenText Media Management helped immensely in getting the structure organized and facilitated the search and download of assets.
Tim Day, Global Lead, Digital Media Consulting Practice with Cognizant
Timberland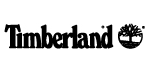 Before implementing the media management software from OpenText we were at a risk of losing the entire original collection of physical media in a disaster. That was one of the reasons we looked for a software solution that could manage and maintain our assets in a safer place.
Ravi Vyapuri, IT Application Architect, Timberland
Whitepapers
Resources
Product Overview and Executive Briefs
Information Sheets Media Management Add-ons
Webinars
Videos
Contact OpenText
OpenText Media Management, A Framework for Digital Asset Management
Learn about Media Management HTML5 User Interface and the Framework to support it -
A streamlined and elegant way to search, view, browse and organize your digital content.
Learn More
Gain valuable insights into the NEW Media Audit module available in Media Management 7.2