OpenText Extended ECM for SAP® Solutions
Overview
Demos
Customers
Resources
Enterprise Content Management in the context of your SAP® environment

Unite the world of your enterprise content and enterprise applications by taking advantage of a complete, enterprise-grade ECM solution that uniquely integrates with SAP Business Suite (SAP ERP, CRM, SCM, SRM, PLM)in a productized fashion. It adds data and document archiving, imaging, document management, collaboration, U.S. Department of Defense 5015.2-certifed records management, and application-spanning virtual views of related information to your SAP systems.

The majority of business processes, such as case management, tax and revenue management, grants management, contract management, agenda management, vendor invoice management, budget formulation, performance management, lease and contract management, HR processes and more, must deal with large volumes of business content, including paper, electronic forms, email, office documents and so on. This content must be captured, managed, stored, preserved and delivered to the right user, at the right time and in the right place. The "right user" means only those users that are authorized to see the information. The "right time" is as soon as they need it. The "right place" for SAP users is in the context of SAP transactions, directly within your SAP interfaces.
360-degree view and access to both structured and unstructured business content in context
Gains in productivity and collaboration for information worker with centralized workspaces, forums, and approval workflows
Mitigate legal and regulatory risks by controlling the entire content lifecycle and maintaining content integrity
Minimize IT complexity and repository growth with rationalized content management
Reduce resource consumption thru automated archiving

Enterprise Content Management in the Context of Your SAP® Environment
REWAG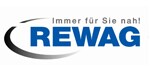 Incoming mail is now available to all the relevant individuals and processes, and can be dealt with immediately. As a result, we are able to work and able to respond to correspondence at least twice as fast as before.
Dr. Matthias Dorfner, IT project manager, REWAG
Alagasco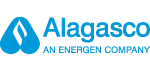 When we understood Extended ECM for SAP Solutions would embed documents in SAP CRM that we could not only see, but also route for approval, it was really a no-brainer.
Jim Rutland, CRM Support Manager, Alagasco
IBAarau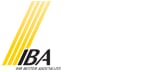 Many were astonished at how easily they could store email attachments, documents and other assets without changing programs. However, what particularly impressed the employees were the simple search functions. For example, even administrators who were not trained in SAP were able to find an invoice stored in SAP by simply entering the invoice amount in Extended ECM. I have personally trained 150 employees to use the system and most of them immediately identified the benefits of Extended ECM.
Manfred Mengon, ECM Project Manager at IBAarau AG
Viega

We are convinced that by using OpenText Extended ECM for SAP Solutions, we can make a big step towards attaining our goal of consistently process-oriented IT.
Michael Nippel, Director of IT strategy at Viega
Belgian Railways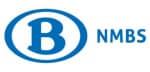 We wanted a solution that was proven and could be demonstrated to work from the outset. OpenText Extended ECM for SAP Solutions is tightly integrated and works out of the box, so it was a natural choice for us.
Stephane Haelterman, Extended ECM Project Manager, Belgian Railways
Schwan Cosmetics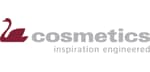 With OpenText Extended ECM for SAP® Solutions, we can now react to customer queries a great deal faster. This increases both employee and customer satisfaction.
Frank Bauer, CIO at Schwan Cosmetics
Hydro One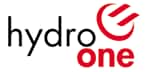 Because of the great integration point with OpenText, Microsoft and SAP, it was a perfect roadmap for us. It was a perfect experience and we've had great success with all three of these companies to date.
Norm Crook, Director, Business IT, Hydro One
Energen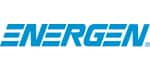 The most significant business benefits resulting from the implementation of OpenText ECM Suite for SAP Solutions are the speed at which an invoice is approved (minutes vs. days) and the improved ability to view documents and track invoices in the approval process. We can now also easily summarize our un-posted liabilities. These benefits were anticipated and achieved.
Brunson White, CIO, Energen
Contact OpenText
Engage with Us

Facebook

Linkedin Group

@ECMforSAP
Certification