OpenText Document Access for SAP® Solutions
Overview
Demos
Customers
Resources
Single point of access to business documents cross SAP processes and applications
Gain complete transparency of your business processes with a single point of access to all your business data and documents in the respective business context. This powerful solution allows you to store, manage, and retrieve SAP and non-SAP documents across SAP modules and applications such as SAP ERP or SAP CRM (Customer Relationship Management). Non-SAP documents can originate from various sources such as host systems, legacy software, or customer-specific applications. Users are provided with a document-centric view of business processes with an intuitive navigation and folder structure. Key capabilities include integration of archived data in the folder views, mass document scanning, local scanning for confidential documents, batch input interfaces and desktop document integration with rendition to long-term formats. In addition, the solution can be optionally extended to capture email content. Also Imaging Viewers are provided with notes and annotation capabilities. ArchiveLink PLUS provides enhanced user experience with compelling attachment lists and full text search.
Process transparency thru single point of access to SAP data and documents in the business context
Immediate productivity gains through intuitive user interface
Eliminate the costs for paper and paper handling inefficiencies
Reduce TCO in IT by supporting data archiving and legacy decommissioning
Contact OpenText
Customer Story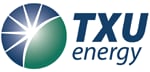 ECM solution provides customer service agents with a greater ability to address customer issues as quickly as possible.
Certification