OpenText Archiving for SAP® Solutions
Securely archive all SAP business documents and data, keeping them accessible and audit ready
Secure compliance and boost efficiency with OpenText Archiving for SAP Solutions. Regardless if paper, email or office document, all business documents are securely archived and attached to SAP transactions and processes. Your business content can be stored in any format, including long-term archiving formats such as TIFF or Adobe PDF/A, so that long-term access and full readability are guaranteed. OpenText Archiving for SAP Solutions allows SAP users to access all business documents regardless of time or geographical location. All employees have instant access to the same information and efficient, global business processes are now possible. The content is stored on a secure and scalable archive server, where it is managed on hard disk–based storage systems from leading storage platform vendors with enhanced security capabilities (e.g. WORM-feature and retention on hardware level). This combination delivers the highest possible level of security for important business documents in your archive.
Ensure compliance and reduce risks with secure long-term archiving of SAP data and documents
Eliminate the costs for paper and paper handling inefficiencies
Gains in operational efficiency through integrating business documents with SAP transactions
Instant access to historical data and business documents within SAP user interface, anytime and anywhere
Reduce total cost of ownership (TCO) of your SAP system landscape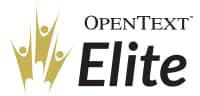 Customer Success Stories
Many customers have achieved measurable benefits when deploying the OpenText Data Archiving for SAP Solution. Find out more in our
customer success stories
.
Contact OpenText
SAP Pinnacle Awards 2016 Winner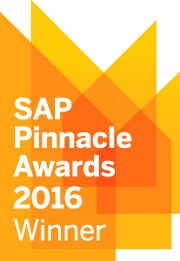 OpenText is pleased to be recognized as a "SAP Pinnacle Awards 2016" winner – our 9th consecutive year winning this award – in the category Application Innovation Partner of the Year. This category recognizes partners that extend solution offerings, drive shareholder value, create new and innovative business models, accelerate the impact of technology investments and help customers transform their business to run simple.