OpenText Suite for SAP®
Maximize the Potential of Your Digital Information
According to IDC, the deluge of information is growing at an estimated compound annual rate of 60% with 80% of this data being unstructured. This turns effective enterprise information management (EIM) into a strategic enabler that puts you ahead. EIM helps you succeed in driving your strategy to execution and delivering tangible value in your business transformation efforts.
An integrated approach to enterprise information management means that you can automate, optimize, and re-innovate your business process at a higher level. All elements of your enterprise information, structured and unstructured data, are in context of your business process, at any point in time, on any device.
OpenText Suite for SAP is uniquely designed to allow you to think end-to-end about business value. Ready to plug-in your business architecture and let you take advantage of SAP's innovation strategy for non-disruptive adoption, OpenText Suite for SAP assures content in-context, keeping its lifecycle intact, from creation to disposal.

Contact OpenText
SAP Partner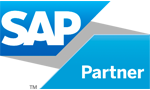 Breaking News
SAP and OpenText to Accelerate Global Adoption of Enterprise Content Management
Learn more
Hot Off Factory-made:
Tempo Box For SAP


Learn more
SAP Pinnacle Awards 2015 Winner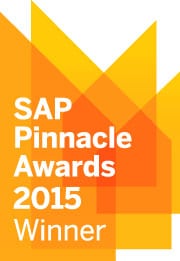 OpenText is pleased to be recognized as a SAP Pinnacle Awards 2015 Winner "Solution Extension Partner of the Year" in the category Value Creation. This category recognizes partners that extend soluiton offerings, drive shareholder value, create new and innovative business models, accelerate the impact of technology investments and help customers transform their business.
Making All Data Actionable
SAP.info discusses how Belgian Railways uses Extended ECM to manage over 2 million documents and bring structure to the unstructured.
SAP Certified
Benefit from our solutions which are pre-integrated and pre-tested by SAP. OpenText ECM Suite for SAP Solutions are certified in more than one category.