OpenText TeamSite
As the Experience Suite Application for Web Content Management (WCM), OpenText™ TeamSite addresses the entire customer lifecycle and helps you create exceptional digital experiences:
Benefits
TeamSite allows you to optimize and personalize content across all channels pre, during, and post-sale.
TeamSite is open, flexible, and connected to maximize the value of all your existing marketing investments.
TeamSite provides a modern marketer and line-of-business focused user experience.
TeamSite delivers leading cost efficiency balanced with the agility your enterprise needs.
Features:
Intuitive user interface: Take control with a modern, easy-to-use platform.
Multichannel engagement: Create consistent customer experiences easily, across all channels of interaction.
Content targeting: Personalize digital experiences to boost conversions and compete in the attention economy.
Site analytics: Get the best insights, and make them actionable.
Digital asset management: Integrate seamlessly with OpenText MediaBin, and directly access approved assets to increase brand consistency and compliance.
Online optimization: Increase customer engagement and conversions by constantly testing sites with a seamless integration to OpenText Optimost.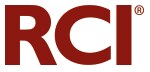 With OpenText TeamSite, eight people manage 18,000 pages in 15 different languages for 20 different vacation clubs and member audiences with segmentation and personalization. That's an absurd amount of leverage to gain from a content management platform.
Product:&nbspOpenText TeamSite
Contact OpenText
Downloads