OpenText™ Exstream
Overview
Customers
Resources
Exstream is a multichannel customer communication management (CCM) solution that is proven to improve the customer experience and make customer interactions more profitable. It allows business users to create the communications for connected customer journeys using the delivery formats and channels customers prefer – including email, web and mobile.
This software solution powers the transformation of all of your data—whatever file sources, formats, and systems you maintain—into relevant and insightful customer communications. With on-premise and cloud deployment options, Exstream is scalable to fit the needs of any department or complex enterprise environment. Design and deliver consistent, personalized, compliant, anytime, anywhere communications with Exstream.
The latest version, Exstream 9.5, includes capabilities that enable users to create responsive, mobile-ready content; generate robust, interactive charts; perform controlled in-context editing; and improve options for PDF output. Exstream is available as a stand-alone product or as part of the OpenText Experience Suite Platform, a market-leading set of capabilities designed to address critical digital transformation initiatives within the realm of the customer experience. The Experience Suite will be comprised of one application from each of the market categories in Customer Communications Management, Digital Asset Management, Marketing Optimization, Voice of the Customer, Web Content Management, and Workforce Optimization that will focus on the features and business application integrations necessary to deliver a Continuous Customer Journey.
Exstream is used to design and deliver all of a company's personalized multichannel communications, including:
Fully customized high-volume statements and bills
Self-service web applications for enrollment & account sign-up
On-demand marketing
Personalized correspondence and proposals produced interactively by customer-facing employees
OpenText Exstream turns customer communications into a differentiator that grows your revenue and saves you money and time. Companies using Exstream typically experience the following benefits:
Reduced document production costs by $1.5 million per year.*
Reduced document development time by more than 70%.*
Reduced postage and paper costs by over $1,000,000 per year.*
Reduced document processing time by an average of 77%.*
Reduced document maintenance costs by over 58% a year.*
Reduced document inventories (templates) by over 75%.*
*Based on internal customer data collected from 2004-2013 from hundreds of OpenText Exstream customers. Data was compiled from a variety of sources, including case studies, articles, press releases, performance tests, customer presentations, award submissions and more.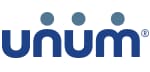 Using Exstream has enabled us to automate the production of 160,000 emails which were previously created manually. The return on investment is huge from a time-saving perspective for our customers.
Product:&nbspOpenText Exstream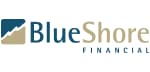 OpenText Exstream creates clear, meaningful communications, so people understand them. This reduces expensive call inquiries from confused clients. High-quality documents get peoples' full attention and deliver our messages more effectively.
Product:&nbspOpenText Exstream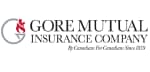 Launching our new uBiz service with OpenText Exstream has given us a foothold in the digital space, has enabled us to fill a gap in the market and has added a valuable new strand to our business.
Product:&nbspOpenText Exstream
Colina Insurance
Learn More