Business Process Management (BPM)
Gain insight into your operations by aligning the business & IT to improve ROI with OpenText Cordys Business Process Management (BPM) software tools.
OpenText Business Process Management (BPM) Solutions Suite

Overview
Business Needs
Products
Resource Center
Overview
OpenText Process Suite
OpenText Business Process Management (BPM) Suite enables businesses to rapidly understand and automate even the most complex processes with software tools that allow strategic CIOs to work with lines of business to identify new opportunities to drive their agenda of growth and innovation.
Download OpenText BPM Executive Brief [PDF]
See entire set of OpenText BPM software products
The BPM Process Suite consist of solutions for case management, master data management, service delivery and business process transparency. It provides process capability for all OpenText product suites through AppWorks integration. These developer tools and APIs accelerate time to value for customers, and amplify their ability to iterate and innovate critical process capabilities.
OpenText Process Suite Software Platform
The OpenText Cordys BPM engine enables organizations to tackle their most pressing and complex process automation and case management challenges from a single platform. This solution includes a full set of tools within the core platform, including:
Business Process Management (BPM) – to manage end-to-end processes across systems and applications efficiently and effectively covering integration centric and human centric workflows.
Dynamic Case Management – to empower knowledge workers to achieve business outcomes and goals for cases or work units that combine structured data and unstructured information. Knowledge workers are guided through the process and have the ability to influence and change the process as per their judgment while keeping full transparency at the same time.
Master Data Management (MDM) - manage your critical business data within a uniform, single source platform.
Business Rules Management - seamlessly integrates rules within business processes and business objects during modeling and design time.
OpenText Process Component Library – this set of prebuilt service delivery components and reports enables organizations to "assemble" rather than code applications and deploy them much faster than traditional tools.
Process Experience – to support a single and intuitive work experience for users, no matter which process engine may be driving a process on the back end.
BPM Everywhere – this is a social platform to allow users to participate in processes with a very simple and intuitive user interface. It also supports tablet and other mobile platforms.
OpenText AppWorks Gateway – this is a set of RESTful APIs and developer resources across the broader EIM stack to allow developers to easily create solutions that span the breadth of the OpenText EIM portfolio.
Process Suite Add-On Products
We provide a number of add-ons that extend the technical functionality of the Process Suite. These add-ons are separate products and may be purchased separately; they provide features such as extended reporting and analytics, enterprise and business architecture design, and document and image capturing. More detail on the add-ons is available via the Products tab above.
OpenText Process Suite Applications
Developed using the Process Suite platform, these applications serve to package a rich set of functionality aimed at addressing specific business problems. Applications ensure the fastest possible route to addressing business issues, and providing your business with that out of the box experience.As with other Process Suite solutions, applications are highly configurable to ensure you can provide the agility your business requires as needs change.
An example of a Process Suite Application is:
OpenText Cloud Provisioning - allows organizations to create, automatically provision, and orchestrate on-premises and cloud-based services that make up a new product, value added service or application.
From credit unions, mortgage lenders, to media companies and the Department of Homeland Security, OpenText has helped customers achieve a variety of critical results including reducing time to value by 75 percent, and doubling customer service requests processed with no additional headcount. We are proud of the respect that OpenText Process Suite has earned from both customers and analysts.
Business Needs
Business Needs
Process Suite
To date, most BPM deployments have been sold as point solutions. Workflow, BPM and Case Management systems were all implemented to solve particular pain points. While this has been successful, and indeed OpenText has hundreds of customers who have solved major business issues as a result of such implementations, it also has its limitations. The reality is that organizations have purchased, developed with, and are maintaining multiple process automation capabilities to solve those pain point problems.
As organizations seek to increase agility, and respond to changing market demands, they require systems that change quickly too. The typical cycle for change in business operations is 3-6 months, whereas business strategy only changes 1-2 years, so changes in LOB course corrections are not readily reflected in strategy.Combine this with the average change cycle for core software solutions and IT infrastructure at 6-10 years, and you start to see the problem. By the time a process automation solution is rolled out to the business group, the needs have often changed and the system is not considered effective or successful. In order to respond more effectively, IT teams need tooling that allows them to move from crafting to configuring (and re-configuring) solutions.
The tooling also needs to support all the different types of process scenarios, from simple workflow, through document flow, system-to-system automation, on to full-blown BPM and Case Management scenarios. This reduces development overhead, as well as support and training costs.
The 21st century has already seen more disruption in how people work than arguably the past 50 years, and we appear set to take a quantum leap in managing the way our staff and customers expect to interact with us. In the era of the "millennial worker" and bring-your-own-device (BYOD) workplaces, we have workers that actually want to mingle their work lives and personal lives online.Managers must provide systems that work the way they work, meaning integrating social and mobile interfaces and collaboration capabilities inherent in the systems they use.
With comprehensive support for all different process styles, a library of pre-built components, and optional technical add-ons, the OpenText Process Suite provides all that you need in a single platform. The result is operational agility and speed that helps organizations compete more effectively, and the mobile and social capability that ensures your systems can respond to the business needs of the next decade.
Products
Appworks is the new OpenText developer platform that allows you to quickly and easily build well-designed, purpose-specific apps for your enterprise.
Create, deploy and manage apps that connect to OpenText services
Low cost application development using pervasive web technology
Write once, deploy to all platforms (web browser, smartphone and tablet)
Learn More
OpenText MBPM delivers the insight, power and agility you need to make your vision for business improvement a reality. Companies today not only want to increase their effectiveness and efficiency but to also become more capable of change.
Interfacing with a more agile, intelligent business process platform that integrates the underlying applications and information
Providing improved business insight across process execution
Designing processes rapidly that deliver competitive differentiation, without the constraints imposed by legacy systems
Taking advantage of personalized user experiences that offer the latest social, mobile, and cloud based technologies
Learn More
While Microsoft SharePoint provides basic workflow capabilities to support simple processes such as document approval, companies turn to enterprise business process management suites (Process360) when they need to automate and optimize business-critical processes.
Orchestrate content-rich process execution across the organization
Deliver enterprise-class process management applications on top of the SharePoint platform
Kick off processes after documents arrive into SharePoint (e.g., invoices or claims) or as other content-related events occur (e.g. verify credit rating, review customer order)
Learn More
Case Management Platforms
OpenText case management solutions help you manage your unstructured and typically most expensive and complex processes. OpenText Case360 relates independent documents across the enterprise into a single virtual folder or 'case' to improve visibility and control.
Obtain a 360-degree view of your customer or constituent to provide better customer service and respond faster to requests
Implement a persona-based UI to initiate and manage cases while leveraging existing systems of record
Allow your knowledge-workers to determine the best outcome instead of pre-scripted, structured processes
Learn More
Optimize the customer experience, improve customer loyalty, and reduce operational costs of managing customer interactions with a 360 degree view of client cases, processes, content, and correspondence.
Streamline insurance processes with dynamic case management
Accelerate decision-making with a 360-degree view of your customers
Deliver an elegant front-end to your existing systems
Improve visibility with pre-configured reports classified by client, policy, claims, and activities
Learn More
Resource Center
Customer Stories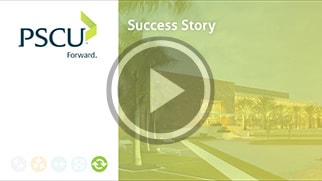 PSCU
Our satisfaction has improved. We have watched our volumes go up 60% from implementing this new portal for our customers.
Danielle Hollis, BPM Developer, PSCU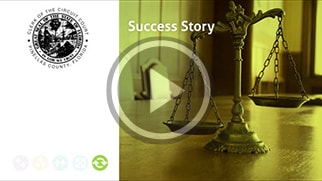 Clerk of the Circuit Court, Pinellas County
We've been more efficient because we're doing the same amount of work, even a greater amount of work with less people. And we're effective because people are getting their files quicker and getting their orders in a more timely manner.
Ken Burke, Clerk of the Circuit Court and Comptroller, Pinellas County, Florida
More Success Stories
THE OPENTEXT FAMILY
For a list of previous product names that are now part of the OpenText brand family, see:
See All Rebranded Products
Video Demonstrations