Learn More About How OpenText Can Help You
Overview
Business Needs
Products
Resource Center
Overview
Business Network
OpenText Business Network is a set of solutions within Enterprise Information Management (EIM) that facilitate efficient, secure, and compliant exchange of information inside and outside of organizations.
Traditional information exchange practices have long consisted of an ad hoc arrangement of fragmented systems that don't talk to each other, increasing business costs and security risks while slowing down transactions. With business globalization, the need for greater supply chain visibility, increased regulatory pressure and the advent of cloud computing, organizations are rethinking the way they exchange information, both internally and with external business partners.
OpenText Business Network delivers a comprehensive product set that accelerate time to transaction. It integrates messaging and B2B Integration services such as secure mail, large file transfer, fax and EDI within a single platform – enabling any-to-any transactions. Cloud or on-premises, Business Network enables businesses to accelerate and control how information is delivered – increasing the security and reliability of sensitive or complex communications. Organizations can now execute transactions quickly, easily and with a higher level of confidence.
Business Network is redefining enterprise conversations by extending governance policies and best practices across channels to ensuring compliance and removing barriers by accelerating information sharing.
Business Needs
Extend the Power of Information with OpenText Business Network Cloud
As a practice of Enterprise Information Management (EIM), OpenText Business Network Cloud is a set of solutions that facilitate the efficient, secure, and compliant flow of information inside and outside the enterprise from any sender to any receiver in any format. Business Network Cloud encompasses the entire B2B value chain, facilitating an enormous (and ever increasing) volume of transactional and conversational data through a host of mediums - from electronic faxes and cloud services to file sharing, secure email, electronic data interchange, and managed file transfer.
Cutting the cost of B2B information exchange processes: Automate workflows, speed communications, and facilitate compliance with security and records-keeping mandates, all while lowering costs of information exchange, such as fax-based processes, by up to 70 percent. Additionally, enterprises can significantly reduce the administrative burden of B2B information exchange by moving the management of systems (fax and document distribution, data integration, file sharing, and others) to the cloud.
Increasing compliance and security of information: Extending governance policies across all information channels such as email and file transfer to maintain a fully transparent audit trail and manage the flow of information in a defensible manner strengthens the ability of organizations to confidently address security requirements, regulatory inquiries and litigation calls.
Enrich the impact of information: Businesses can amplify the impact of information by building efficient communication channels across the entire network to get the right information to the right person at the right time, on any device.
Efficiently sharing and managing vital high-volume data exchanges: Being able to safely and cost-efficiently manage the flow of large files through Managed File Transfer (MFT) is a source of enormous cost savings compared to traditional approaches like FTP.
Acceleration time to transaction: Everyday organizations need to move information forward in order to execute business. Orders, shipments, invoices, reports – with a unified and consistent method for exchanging information across business channels, organizations can dramatically improve their time to transaction - driving more business, securely.
Products
Business Network Cloud Products
Optimize the reliability, reach, and cost efficiency of your electronic B2B supply chain with EDI and Integration services that go beyond traditional VANs.
World-class EDI transaction network
Managed EDI services for maximum cost efficiency
Bridge the gap with non-EDI partners
Learn More
Capture paper and electronic documents and transform them into digital content to reduce cost, speed up processes, and ensure legal compliance.
Turn paper documents into machine readable information
Integrate non-digital information with business processes
Control the flow of documents across your organization
Learn More
Resource Center
Customer Stories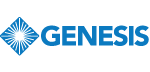 Our focus is on healthcare and providing the best we can to our patients. RightFax supports that mission.
Product:&nbspOpenText RightFax
Contact OpenText
Upcoming Webinars