OpenText eDOCS
Accelerate your business performance with content that is managed, secure, and accessible. It's easy with eDOCS.

Hogan Lovells Success Story
"The product works brilliantly. Each new version has introduced important and interesting new features without losing sight of the original goal of what makes it a really good system."

– Ashley Jones, Desktop Applications Manager, Hogan Lovells, London
OpenText eDOCS Electronic Document Management (DM) Systems
Overview
Solutions
Resource Center
Overview
eDOCS Overview
Digital technology is transforming many industries and introducing new challenges and opportunities related to information management. Within the legal community, the practice of law has transformed into the business of law.
Challenges – To remain competitive in today's business environment, law firms need to ensure their information flows securely across business processes and is accessible on-demand, at the touch of a fingertip. If law firms are unable to find current versions of files or track documents related to a specific matter, the risks become acute. Poorly managed documents can hurt productivity, customer satisfaction, and the bottom line.
Opportunities – On the other hand, firm's that store their matter-centric content in a secure, centralized document repository find their information becomes accessible, useful, and highly empowering. The firm can easily respond to its environment—its market, its customers, its problems and its opportunities—in real time. It can leverage information to achieve new levels of business performance.
OpenText eDOCS helps legal organizations address both the challenges and opportunities of today's business environment. eDOCS is a complete, integrated set of 15-plus products that work together to simplify the management of your information, enable flexible and collaborative digital business processes, and provide insights for competitive advantage—all while ensuring your content is secure, governed, and compliant.
The eDOCS solution has OpenText Document Management, eDOCS Edition (eDOCS DM) at the foundation—a secure, centralized repository to manage your matter-centric content. You can easily build on this foundation, customizing eDOCS to the specific needs of your firm. Extend the DM to govern emails, images, content located in SharePoint, on user desktops, or in cloud repositories. Add capabilities that enable information to flow easily across workflows and digital processes. Report and analyze information to gain insights for improved decision-making.
eDOCS offers a portfolio of innovative capabilities for the current and future information management needs of legal organizations. Read our eDOCS Solution Overview to learn more.
Solutions
Resource Center
Customer Stories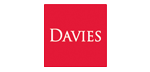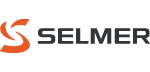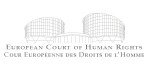 The OpenText technology has de-institutionalized access to the Court's information and positioned us to effectively handle rapid growth. It has helped set a standard for how other government bodies and large organizations efficiently manage large amounts of information.
Product:&nbspOpenText Document Management, eDOCS Edition
More Success Stories
Contact OpenText
eDOCS Solution
Get familiar with our complete set of capabilities. Build a solution tailored to address your needs and optimize your performance.
Reinvented & Reimagined
Our new DM 10 version has a streamlined user experience, ease of administration, powerful search, and extended capabilities for the digital world.

Read the Press Release
Webinar On Demand: OpenText eDOCS DM 10 Product Update
View this session for an OpenText™ eDOCS DM 10 product update that will cover the DM 10 Patch 1, Content Access for eDOCS, DM Sync and Save, and what's coming in DM 10 Patch 2.
Hyperion Research ECM for Legal – eDOCS
eDOCS is cited as an Advanced Solution for Legal and recognized as market leader or highly innovative in several key areas.

Download the Report