OpenText MBPM
OpenText's MBPM (formerly Metastorm BPM) delivers the insight, power and agility you need to make your vision for business improvement a reality.
To respond to increasing competitive pressures, regulatory changes, and customer demands, companies today are looking for ways to not only increase their effectiveness and efficiency but to also become more capable of change than they are today.
With Business Process Analysis, your business can achieve results quickly by:
Interfacing with a more agile, intelligent business process platform that integrates the underlying applications and information
Providing improved business insight across process execution
Designing processes rapidly that deliver competitive differentiation, without the constraints imposed by legacy systems
Taking advantage of personalized user experiences that offer the latest social, mobile, and cloud based technologies
Customer Successes with OpenText MBPM:
AmerisourceBergen has gained greater visibility and agility, having deployed almost 300 mission critical processes with consistent 100% ROI in an average of three months per process.
Pfizer achieves compliance with government and industry regulations through automation for a 209% annual ROI.
London Underground integrates and coordinates information across disparate systems to get end-to-end visibility into its incident reporting process—automatically and accurately handling more than 400 incidents per day.
The United States Air Force saves $750,000 a year in staff time with its BPM deployment for an annual ROI of more than 700%.
Rompetrol leveraged collaboration and automation capabilities to improve its sales order process and increase order approval speed and efficiency with a 50% average increase in the daily processing of orders.
AmerisourceBergen Customer Success Story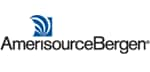 AmerisourceBergen selected OpenText MBPM enable processes, such as Vendor Dispute Management, AP vendor reconciliation, pro-generics competitive pricing and the quote to contract lifecycle as well as to extend its SAP implementation.
Challenge
As a major distributor in the pharmaceutical industry and comprehensive pharmaceutical services provider, AmerisourceBergen Corporation has several relationships with manufacturers, pharmacies, and hospitals. In addition, the company manages distribution of both brand-name and generic drugs. AmerisourceBergen is challenged not only with complexities of contract and relationship management with its many manufacturers and customers, but also by challenges associated with the physical distribution and inventory management.
While managing the contract and pricing details associated with each of its many relationships is people-intensive and time-consuming, it is critical to the company's bottom-line profitability.
Solution
Value
Today AmerisourceBergen has established a BPM Center of Excellence, having deployed and optimized nearly 200 processes throughout the enterprise with approximately 3,000 global users. ROI is achieved within months for each new process deployed. BPM is enabling AmerisourceBergen to increase revenues in several areas. For example, automating the accounts payable vendor statement reconciliation process has improved reconciliations from 20% a month to 70% a month.
As part of the company's broader business transformation initiative, AmerisourceBergen replaced its legacy system with SAP, and is a pioneer in the industry using BPM to extend that deployment by creating six new processes. These processes are integrated with SAP and provide users with a seamless, one-stop shop experience. One particular process, variance resolution, is unique to the pharmaceutical industry and critical for ensuring AmerisourceBergen's compliance with strict regulatory mandates and contracts.
About the Organization
AmerisourceBergen Corporation is one of the world's largest pharmaceutical service companies serving the United States, Canada and selected global markets with a focus on the pharmaceutical supply channel. Servicing both pharmaceutical manufacturers and healthcare providers, the Company provides drug distribution and related services designed to reduce costs and improve patient outcomes. Our scale, our position in the healthcare industry, and the value we bring to the channel have all helped our business continue to succeed.
Contact OpenText