OpenText Analytics Workshops

Join OpenText™ Analytics for a complimentary one-day, interactive analytics workshop that dives deep into enterprise-class tools for designing, deploying and displaying compelling data visualizations.
Learn how to engage your audience with intuitive and interactive reports and dashboards built for any device. See how OpenText Analytics products enable you to engage with new markets, customers and opportunities, resulting in increased revenue growth. Network with OpenText experts and your peers.
Throughout the day, attendees will experience the future of data visualization and analytics with live demos and increasingly more technical information about using OpenText Analytics to create interactive content. The afternoon will conclude with hands-on complimentary workshop about how to get started building applications with OpenText Analytics.
What You Will Learn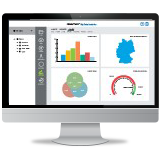 Enhance Customer Experiences - Add compelling, interactive data visualizations to customer-facing applications, enabling you to provide superior experiences for your users that increase loyalty and satisfaction. Interactive analytics is a key differentiator which can add value and improve the uptake of new applications.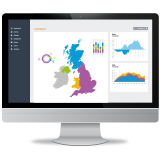 Accelerate Time-to-Market - When creating and deploying new BI applications, build and quickly adapt reusable infrastructure components and analytics content from a modular, low-code deployment platform. Focus on your core-competencies and add new functionality without having to re-architect the solution.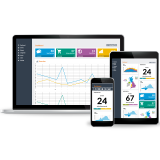 Improve Visibility and Decisions - Make better, more timely decisions by putting easy-to-understand, interactive dashboards, reports and data visualizations in the hands of business users, giving them self-service capabilities that draw on enterprise-level security, scalability and data integrity.
Join Us in a Location Near You
Stay tuned for upcoming events!
Event Details
Time: 8:00am-3:30pm
Cost: Complimentary
Agenda
Time
Topic
8:00am - 8:30am:
Breakfast and Registration
8:30am - 10:00am:
Welcome, Intro on Data Visualization and Embedded Analytics
Presentation and live demos on OpenText Embedded Analytics and Big Data Analytics. Learn how to create interactive content with embedded BI and the benefits of using the right tool for your business.
10:00am - 10:15am:
Break
10:15am - 11:00am:
Hands-on Workshop – Analyze the Customer
This segment of the workshop uses the OpenText Big Data Analytics module to show how to reduce cost, optimize business, and gain efficiency.
11:00pm – 12:00pm:
Hands-on Training – Drive Engagement with Dashboards
Leverage OpenText Embedded Analytics to quickly create data-driven reports, web pages, and compelling information visual using drag-and-drop design.
12:00pm - 1:00pm
Complimentary Lunch
1:00pm - 3:00pm:
Hands-on Workshop - Embedding Secure Analytics with iHub
Enabling secure analytics in your application today. Whether it's a SaaS or on-premise deployment, OpenText Analytics answers the challenge with uncompromising extensibility, scalability, and reliability.
3:00pm - 3:30pm:
Wrap up