OpenText eDOCS
Accelerate your business performance with content that is managed, secure, and accessible. It's easy with eDOCS.
Hogan Lovells Success Story
"The product works brilliantly. Each new version has introduced important and interesting new features without losing sight of the original goal of what makes it a really good system."

– Ashley Jones, Desktop Applications Manager, Hogan Lovells, London
Overview
Solutions
Resource Center
Overview
eDOCS Overview
Digital technology is transforming many industries and introducing new challenges related to information management. Within the legal community, the practice of law has transformed into the business of law.
To remain competitive in today's business environment, law firms need to ensure their information is managed and secure, yet easily accessible for day-to-day operations. If law firms are unable to find current versions of files or track documents related to a specific matter, the risks become acute. Poorly managed documents can hurt productivity, customer satisfaction, and the bottom line.
Flexible and Easy to Use
OpenText™ eDOCS is a light-footprint, cost-effective, highly-flexible Enterprise Content Management (ECM) solution for legal organizations that "works the way you do". It balances traditional requirements for security, privacy, and regulatory compliance with the need for information that is instantly accessible, anytime from anywhere, and easy to work with, share, and collaborate on.
Easily Tailored to Your Needs
OpenText Document Management, eDOCS Edition (eDOCS DM) is the solution platform—a secure, centralized repository to manage your matter-centric content. You can easily build on this foundation, customizing eDOCS to the specific needs of your firm. Choose from a variety of modules to manage emails, images, and SharePoint content, to share and collaborate in the cloud, to enable workflows, digital processes, analytics, and much more.
eDOCS technology is rapid to deploy, available on premises, in a private cloud, across mobile devices, and is easily integrated with third-party technology solutions.
Solutions
Resource Center
Customer Stories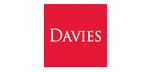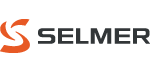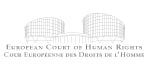 The OpenText technology has de-institutionalized access to the Court's information and positioned us to effectively handle rapid growth. It has helped set a standard for how other government bodies and large organizations efficiently manage large amounts of information.
Product:&nbspOpenText Document Management, eDOCS Edition
More Success Stories
Contact OpenText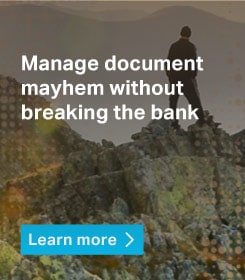 eDOCS Solution
Get familiar with our complete set of capabilities. Build a solution tailored to address your needs and optimize your performance.
Preview eDOCS 16.2
Take a look at InfoCenter – a modern 'tiled' interface you can personalize
Watch Now
Learn how this release streamlines tasks and boosts productivity
Read the Blog
An Advanced Solution for Legal
Hyperion Research recognizes OpenText eDOCS an 'Advanced' solution for legal.
Information Matters Blogs