Enterprise World 2019 Winners' Circle
Winner – EIM Innovation Award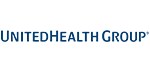 UnitedHealth Group is a diversified health and well-being company headquartered in the United States. It is the leader worldwide in helping people live healthier lives and making the health system work better for everyone.
The healthcare industry runs on documents and UnitedHealth Group leverages multiple OpenText solutions, including OpenText™ RightFax™, OpenText™ Captiva™ and OpenText™ Documentum™, to support the high volume of documents that power their internal business units. RightFax enables UnitedHealth Group to transmit and process insurance, clinical and pharmacy data, ensuring confidentiality of patient health information. Captiva and Advanced Recognition allow UnitedHealth Group to more efficiently capture metadata and process incoming documents, which are then routed for collaboration and lifecycle management in Documentum and other content management environments.
Winner – Making a Difference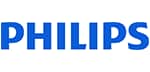 Philips Radiation Oncology is a leading healthcare technology company focused on improving people's health and enabling better outcomes across the health continuum from healthy living and prevention, to diagnosis, cancer treatment and home care. Philips Radiation Oncology provides end to end solutions combining diagnostic equipment with imaging and treatment planning software to hospitals and clinics across the globe for cancer treatment. The Philips Radiation Oncology team chose OpenText™ Exceed™ TurboX provide remote access to their therapy planning application stack, enabling doctors and clinicians to view, prescribe and plan treatments remotely over hospital networks as it is critical to provide their clinicians access where they do their work throughout the healthcare enterprise and community, which improves the quality and timing of care.
Exceed TurboX meets Philips strict requirements for pixel-perfect 2D display and responsive sessions, ensuring accurate analysis and fast turnaround for doctors and clinicians who interact with Philips software remotely from their workspaces. This combined solution helps hospitals improve the treatment planning of cancers through seamless integration of tasks and better communication throughout the treatment preparation process. With Exceed TurboX, Philips Radiation Oncology is also able to increase the security and privacy of patient data, by enabling strong encryption, integrated authentication and idle session logout for remote interactive sessions.
Winner – AI Innovator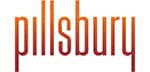 Pillsbury Winthrop Shaw Pittman LLP Pillsbury Winthrop Shaw Pittman LLP is at the cutting edge of legal technology innovation and is the first law firm to augment their OpenText™ Axcelerate™ eDiscovery deployment with OpenText™ Magellan™, OpenText's AI-enabled analytics platform. As an AmLaw100 firm with 700 attorneys around the world, Pillsbury lawyers have the expertise and tools to spot opportunities where others see only obstacles. Pillsbury leverages Magellan to deliver expanded automation and artificial intelligence enhancements to the firm's global legal practice. Magellan complements the firm's existing Axcelerate Cloud deployment and delivers extended machine learning abilities beyond traditional eDiscovery—enabling Pillsbury's attorneys to interact with large data collections in new ways that makes it easier to understand and present legal case narratives and to unearth investigatory facts.
Winner – Digital Transformation Excellence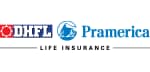 DHFL Pramerica Life Insurance Company (DPLI) is one of India's largest and most progressive life insurers with 118 branches across India and more than 4,000 employees. DPLI embarked on a large-scale digital transformation project that has digitized key business processes across the organization, impacting everything from creating insurance policy documents to managing new insurance agents and channel partners. With customers demanding a dynamic digital experience, DPLI saw that shifting its operations to a digital-first approach would help the company to manage its rapid growth while continuing to improve its high-level of customer service. DPLI deployed the OpenText™ Content Suite Platform to manage its customer-facing documents, such as insurance quotes and policies. The company is also deploying the OpenText™ AppWorks Platform to enable seamless policy processing across multiple teams. The solution also automates interactions with insurance agents, ensuring that this important sales channel can rapidly deliver quotes and information that comply with regulatory requirements and business rules. The scope of the OpenText deployment includes over 120 integration touchpoints with its 'Core' policy administration system. The integrated solution for end-users provides productivity gains in their day-to-day business processing, while also retaining operational controls. This has resulted in driving down processing costs by approximately 25-30%. DPLI also leverages OpenText™ Managed Services to help them harness the true value and potential of OpenText technology. Through the expertise of Managed Services, DPLI can bring new insurance services to new markets rapidly, scaling-up technology resources where necessary.
Recently, DPLI moved to a cloud deployment leveraging the AWS cloud. This will enable the company to lower its total cost of ownership, while providing flexibility and easier management going forward.
Winner – Innovative Development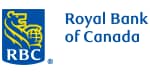 The Royal Bank of Canada (RBC) is a Canadian multinational financial services company and the largest bank in Canada by market capitalization. The bank serves over 16 million clients and has 80,000 employees worldwide. RBC leverages OpenText™ TeamSite™and OpenText™ LiveSite™ to accelerate change to optimize internal processes within its organization. By implementing digital innovation, such as personalization, and standardizing its high-performance architecture as a foundation to the platform, RBC has exceeded targets around employee satisfaction, increased productivity and improved time to market to implement the next generation of digital tools. Similarly, RBC's investments in digital transformation streamline the processes within the bank. Its work enables collaboration that reduces silos and improves time to market by leveraging AI to predict information users will want and customizing their online experiences for each individual user across the enterprise.
Winner – Fortress Award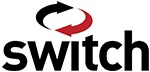 Switch is a global technology infrastructure corporation that develops hyperscale data center ecosystems for enterprise colocation, differentiated multi-cloud and industry-leading telecommunications solutions. Switch owns over 500 patented and patent-pending claims for technologies supporting the world's only Tier 5 Platinum data centers. Switch is trusted by the world's leading enterprise and Fortune 100 corporations to provide FISMA-compliant information security all powered by 100% green energy.
Switch consolidated its legal technology and eDiscovery operations with OpenText™ Discovery, combining technology and process to mitigate risk and cost around litigation, digital investigations and compliance. Switch leverages OpenText™ Axcelerate™ for end-to-end enterprise eDiscovery, taking advantage of advanced analytics and machine learning to conduct rapid investigations and case assessment. Its legal technology deployment is augmented with OpenText Professional Services, including EnCase Collection Services for forensic-grade data collection from endpoints and ECM, plus Insight Managed Review for eyes-on document review. Through an intelligent combination of advanced eDiscovery technology, services and processes, Switch has developed the information advantage for its legal operations.
Winner – Cloud Innovation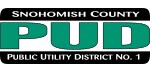 Snohomish County Public Utility District (SNOPUD) is the second largest publicly owned utility in Washington, with more than 352,000 electricity customers and 20,000 water customers. Established in 1936, Snohomish County PUD is committed to delivering power and water to its customers in a safe, sustainable and reliable manner.
SNOPUD has implemented OpenText Suite for SAP across the utility's business departments. The implementation consists of a fully scalable SAP ECM cloud solution that integrates with its on-premises SAP ERP/EAM supporting real time access to information in the office or in the field, such as Easements, Materials, Equipment, Contracts, Purchase Orders and Requisitions. Currently underway is the implementation of records management and email management capabilities to meet business, compliance and legal requirements for this publicly owned company.
SNOPUD's migration from on-premises to the OpenText Cloud Managed Services will provide business value and agility by ensuring the organization is up-to-date on upgrades and patches, along with providing expediency for project implementation and deployment timeframes. In addition, the company can leverage OpenText expertise and enable its staff members to focus their efforts on value-added activities such as deploying new business functionality versus technical environment setup and trouble shooting. Moving to a Cloud Managed Services environment is a key next step in SNOPUD's digital transformation journey.
Winner – Next-Gen Industry Disruptor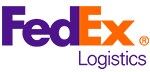 FedEx provides customers and businesses worldwide with a broad portfolio of transportation, e-commerce and business services and delivers world class service to customers without compromise, all under the respected FedEx brand. FedEx Logistics provides a full suite of supply chain solutions, specialty transportation, cross border e-commerce technology services, customs brokerage and trade management tools and data.
FedEx Logistics selected OpenText™ Business Network to build standard and customized integrations to meet each customer's unique requirements. Leveraging OpenText's B2B Managed Services enables FedEx Logistics to outsource B2B integration activities that support their warehousing and logistics operations. OpenText is proud to team up with FedEx Logistics and provide this service to them.
Winner – Operational Excellence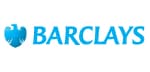 Barclays is a transatlantic consumer and wholesale bank offering products and services across personal, corporate and investment banking, credit cards and wealth management, and with a strong presence in its two home markets of the UK and US. With over 325 years of history and expertise in banking, Barclays operates in over 40 countries and employs 82,000 people. Barclays moves, lends, invests and protects money for customers and clients worldwide.
Barclays leverages OpenText™ Magellan™ BI & Reporting to develop complex solutions that provide insights into operational efficiency by providing enhanced versions of a performance matrix, customer interaction dashboard and funnel reports.
Magellan BI & Reporting replaced a legacy solution due to its ease of customization, performance upgrade and user interface. Previously, the usage of the old legacy tool led to lengthy delays in loading huge data sets and in generating daily reports. The OpenText solution has brought a nearly 60% improvement in the annual business intelligence budget. Moreover, insights, reports and market intelligence packs are now generated in less than a minute enabling colleagues to focus on other value-added activities.
Winner – CEO Choice
Coca-Cola Bottlers' Sales and Services (CCBSS) is a limited liability company owned by 65+ U.S. independent Coca-Cola Bottlers. The organization supports operations for their bottler owners as well as bottler-owned production cooperatives, Coca-Cola North America (CCNA) and other participating beverage partners across the Coca-Cola System. Since 2003, CCBSS has provided a single voice for the North American Coca-Cola system to customers and suppliers through their business operations.
CCBSS recently embarked on an endeavor to modernize and improve its expansive EDI operations in a cost-effective, efficient and forward-thinking manner. Even more impressive, CCBSS is unique among OpenText's customers due to its scale, complexity of business processes and transaction volumes.
OpenText and CCBSS proudly partner in an innovative manner to support the North American Coca-Cola System.
Winner – CEO Choice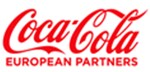 Operating in 13 European countries, Coca-Cola European Partners (CCEP) is the world's largest independent Coca-Cola bottler who provides leading brands to over 300 million consumers. CCEP turned to OpenText as a partner for a multi-year EIM journey. CCEP was challenged by merging together three companies. They needed an architecture that integrated operations in 13 countries and improved customer experience. OpenText delivered a centralized ECM platform integrating into the CCEP's existing landscape, achieving a single-source-of-truth for enterprise information, speeding up decision making, driving efficiency and effectiveness of technology and digital services eliminating local low-value activities. CCEP was able to reduce total cost of ownership by reducing silos, standardizing across their architecture, using cloud solutions and services and retiring legacy applications.
Contact OpenText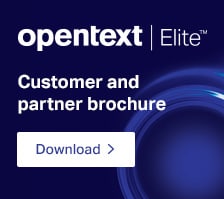 Find A Customer Story
Search our database by solution, industry, customer or region for the right story that resonates with you!