Enterprise World 2018 Winners' Circle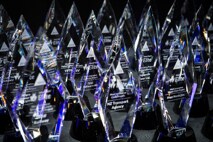 Congratulations 2018 OpenText Elite Award Winners!
The OpenText Elite Awards are presented annually at the OpenText user conference, Enterprise World. OpenText customers from around the world are recognized for their outstanding efforts in delivering business value from innovative and successful Enterprise Information Management (EIM) deployments.
This year's winners demonstrate the highest level of achievement using both creative and innovative approaches to discover opportunities for performance improvements, drive a better understanding of their customers, and manage content across their organizations to optimize business processes.
Winner – CEO Choice Award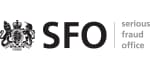 The Serious Fraud Office (SFO) leads the UK's fight against serious and complex fraud, bribery, and corruption. Its investigations cross international borders, involve multi-million-pound (GBP) losses and huge volumes of data and correspondence across all document types it analyses to determine if criminal activity has taken place. The SFO uses OpenText Axcelerate and OpenText EnCase to achieve next-generation, forensically-sound, AI-driven investigations. OpenText's visualized data analytics and predictive coding help the SFO's multi-disciplinary case teams tackle exponentially growing data volumes by automating key aspects of document analysis, enabling them to expedite investigations efficiently with limited resources. The SFO is leading the way in the use of digital technology for criminal investigations and considers OpenText their most important technology partner moving forward.
Runner-up – CEO Choice Award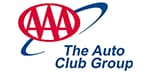 The Auto Club Group (ACG) represents over 9.4 million members and is one of the largest AAA clubs in the national association. Using OpenText Identity and Access Management, ACG will create a single digital member identity across all business units to reduce complexity, increase security, and streamline the digital experience for customers. ACG wants its members to be able to securely access any of its products and services from any digital channel, whenever and wherever they choose. The ACG is on a journey of digital transformation to help its members with its 'Connected Member Vision'. By securely connecting ecosystems of people, systems and things, ACG believes it can enable new service offerings, optimize operations, develop new business models, and ultimately take advantage of the connected economy business model. ACG strongly believes that the platform will be a game changer for the organization operating in today's digital ecosystem where identity awareness and secure access is at the core of managing all interaction, whether human or machine generated.
Winner – Making a Difference Award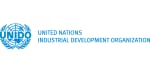 United Nations Industrial Development Organization (UNIDO) is a specialized agency of the United Nations that promotes industrial development for poverty reduction, globalization and environmental sustainability. Their main mission is to promote and accelerate inclusive and sustainable industrial development (ISID) in Member States. UNIDO uses OpenText Content Suite, Extended ECM and OpenText Exstream for interactive correspondence with OpenText Analytics Suite as a comprehensive solution across the organization. Technical projects and numerous processes are mapped to the Extended ECM solution, tightly integrated to SAP, providing easy navigation to the user interfaces. This solution enables UNIDO to automate their key business processes, keep a single version of a document, full transparency of documentation and stakeholder engagement. Member State representatives use the solution through an Extranet. The positive user acceptance and feedback received allows UNIDO to focus on streamlining their processes, providing better services for their members.
Runner-up – Making a Difference Award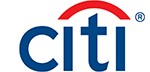 In January 2017, Citi began working with OpenText to provide Accessible Credit Card Statements Online to meet the Government Regulations (ADA) Section 508 and WCAG 2.0 standards that mandated that all online content be made accessible for all online consumers, including customers with visual impairments. The OpenText technology automatically produces personalized customer communications in accessible format for the visually impaired. Citi leveraged this intrinsic capability of converting high-volume print stream documents and data into accessible PDFs using OpenText Exstream and Output Transformation to facilitate its customers and comply with regulatory requirements. Citi takes pride in this accomplishment and believes it is at the forefront of leveraging technology and data to meet the needs of all of its customers in an inclusive manner.
Winner – EIM Innovation Award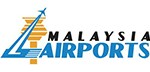 Malaysia Airports is driving the transformation to turn into a service leader through the implementation of latest technology solutions such as big data analytics. The evolution of passenger experience at airports has demanded that airport operators look at innovative ways to provide a more personalized and seamless travel experience as well as more efficient ways to collaborate in a multi-stakeholder environment to ensure that this experience materializes. As part of the digital transformation, Malaysia Airports is developing a unified digital platform leveraging OpenText solutions that will enable them to craft an exceptional airport user experience, drive operational efficiency, and derive financial benefits from new and existing revenue streams. Data is fed into the digital platform from various existing systems and is then analyzed with machine learning and artificial intelligence, providing insights for better decision making to enhance passenger experience as well as business and operational excellence. Malaysia Airports successfully went live with the first use-case of Washroom Response Management using OpenText Appworks, Process Suite, and Content Suite that has resulted in faster complaint resolutions and fewer complaints on airport washrooms. Additionally, passengers to Kuala Lumpur International Airport can now plan their journey better through the newly launched airport mobile application, MYairports, that provides them with real-time information notification and live navigation. The mobile app was developed using OpenText TeamSite and LiveSite.
Runner-up – EIM Innovation Award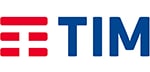 TIM Celular S.A. provides fixed, mobile, and multimedia communication services in Brazil and is considered one of the most innovative telecom companies in the country. A long standing OpenText customer, the company deploys multiple solutions including Web Experience Management, Portal, Content Suite, Archive Server, and Communications Center Enterprise. By leveraging its suite of OpenText solutions, TIM reduced operational costs, improved customer experience, reduced risks, and stayed compliant with industry and government regulations. OpenText is used in key departments including Accounts Payable, Marketing, IT, and Legal. TIM Celular now deploys multi-channel communications to reach over 18 million postpaid customers via their preferred channel - including SMS, email, and messenger apps. In addition, the company reduced printing and shipping costs for all invoices. Invoices are now generated for mobile access in less than 3 seconds and the team can now process and archive 2.5 million invoices in less than 48 hours.
Winner - Digital Transformation Excellence Award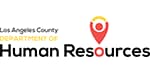 The County of Los Angeles, Department of Human Resources has implemented a central, online repository of countywide personnel files and records. The Electronic Personnel Digitization and Records Management (ePR) system, using the OpenText Documentum platform, replaces the manual process of maintaining paper files with an automated central trusted system of electronic employee personnel records, providing secure and auditable access to personnel records by employees, supervisors, and HR staff as appropriate across the county. The system is integrated with key county enterprise systems, providing real time document access and updates as records are being finalized. The ePR system eliminates the need for physical storage and transportation, safeguards documents, provides recovery in the event of a natural disaster, and increases employee productivity by reducing manual processes. Learn more about how The County of Los Angeles, Department of Human Resources benefits from OpenText software.
Runner-up - Digital Transformation Excellence Award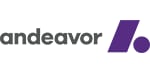 Andeavor is a premier, highly integrated marketing, logistics, and independent refiner of petroleum products that employs more than 13,000 people worldwide. Andeavor needed a solution to manage all enterprise-wide documents and a clear strategy for governing records to adhere to legal standards for accessibility and retention. With SAP® S/4HANA serving as the system of record going forward, the decision was made to consolidate and standardize their information management platform on Extended ECM for SAP. Leveraging OpenText Extended ECM for SAP® Solutions and OpenText Extended ECM for Engineering, Andeavor is now applying enterprise standards for document management for all business workstreams including procure-to-pay, hydrocarbon supply chain, order-to-cash, and hire-to-retire. All documents are now easily accessible through its leading SAP application. The extensive, enterprise-wide rollout has affected 11,000 Andeavor employees. The OpenText solution is already fully integrated with SAP S/4HANA and Andeavor has plans to also integrate with its SharePoint, SuccessFactors® and SalesForce® deployments. Andeavor will continue its strategy to digitize workflows in each department and will soon kick off an enterprise-wide initiative called "PaperFree 2023" to bring all paper documents into OpenText.
Winner - Operational Excellence Award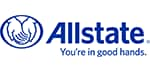 The Allstate Corporation is the one of the largest insurance providers in the United States. Utilizing OpenText Exstream, Allstate developed an enterprise service for interactive document generation, enabling underwriting and claims department users to easily customize communications prior to distribution. Allstate also leverages OpenText Exstream to generate policy contracts and ensure all government mandated content is maintained for each state jurisdiction. Overall, by leveraging the OpenText platform, Allstate has improved speed to market, cost savings, and the experience and efficiency of its users. OpenText enables the required quality of communication that is essential to Allstate's business.
Additionally, Allstate leverages OpenText RightFax with RightFax Connect, a mission-critical solution used by multiple departments to process over 4 million pages of faxes every month. Used by Allstate for over 10 years, OpenText RightFax is deemed a tier-one application because it handles essential, time sensitive communications for its valued clients and is vital to their customer satisfaction. Using RightFax Connect, Allstate moved all its telephony for faxing to the OpenText cloud which allowed the company to realize cost savings by moving to a virtual environment and decommissioning its hardware infrastructure. By leveraging the new hybrid fax environment, the company now has a simplified environment that ensures efficiency, flexibility and the scalability needed to accommodate future growth.
Runner-up – Operational Excellence Award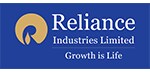 Reliance Industries Limited (RIL) is a Fortune 500 company and India's largest private sector company. RIL's activities span hydrocarbon exploration and production, petroleum refining and marketing, petrochemicals, retail and 4G digital services. RIL's deployment of the OpenText Documentum suite of products for 'J3' mega Engineering, Procurement, and Construction (EPC) projects is truly unique due to its diverse user base across geographies, types of information being managed, and the complex automated processes. Key benefits include: improved productivity as documents and drawings are stored in a single repository and easily searchable and accessible even in remote locations; more informed decision making due to transparency of project progress and efficient reporting system; improved process turnaround times contributing to reduced project execution timelines; and reduced risks.
Winner – Cloud Innovation Award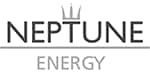 Neptune Energy is an independent oil and gas exploration and production company, with a regional focus on the North Sea, North Africa and South-East Asia. The company's aim is to build an E&P company with material scale and operating capability. The OpenText Content Suite solution operated in the Cloud is used by most business units, from Human Resources to Geosience. This centralized platform increases collaboration and knowledge sharing at Neptune Energy by connecting staff with a convenient solution that records data, makes it easily retrievable and ensures sustainability of information. Since Neptune Energy deployed the OpenText Cloud solution, the cost of maintaining the platform has dropped by 21%. Learn more about how Neptune Energy benefits from OpenText software and services.
Runner-up – Cloud Innovation Award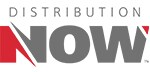 DistributionNOW (DNOW) is a global distributor and supply chain solution provider to the oil, gas, and industrial markets with a legacy of over one-hundred and fifty years. Through its network of more than 250 locations and 4,500 employees worldwide, DNOW stocks and sells a comprehensive offering of energy and industrial products to the upstream drilling and completions market, the exploration and production ("E&P") market, midstream infrastructure development, downstream petroleum refining, chemical processing, mining, utilities, and industrial manufacturing operations. DNOW delivers value and efficiencies to customers through the innovative use of digital technology applied to supply chain and procurement functions. Due to the growing complexity and associated high costs of managing B2B operations – including partner onboarding, error resolution, systems management, and disaster recovery activities – DNOW decided to move away from in-house development of on-premise B2B deployment and outsource B2B operations to OpenText B2B Managed Services. OpenText B2B Managed Services incorporated global trading partner onboarding, mapping and translation, external systems integration, and 24x7 monitoring and resolution support. OpenText also assists with onboarding and digitally enabling a backlog of trading partners. The company's analysis estimates a 25% savings over five years by migrating from its internally managed B2B solution to OpenText B2B Managed Services.
Winner – Next-Gen Industry Disruptor Award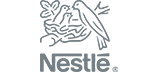 Nestlé is the world's largest food and beverage company with over 2,000 brands, ranging from global icons to local favorites. Nestlé is headquartered in Vevey, Switzerland, and has a global presence in 189 countries. OpenText operates B2B Managed Services around the globe to keep stride with Nestlé's rapid pace of change and innovation. Nestlé has one of the most advanced and integrated systems for B2B enablement in the Consumer Package Goods industry. Powered by OpenText, it delivers billions of transactions globally with six sigma quality. Nestlé has deployed B2B Managed Services to consolidate a highly fragmented portfolio of B2B networks with solutions from 20 different providers, has onboarded almost 4,000 trading partners and developed over 1,750 maps. In total, OpenText is processing over 70 million transactions per year, and many of these orders can be processed through the Mobile Order App to improve order lifecycle transparency. OpenText B2B Managed Services has given Nestlé easy access to real-time visibility of order status, order changes and proof of delivery via mobile devices or web portal, with options for customizable alert notifications and support in multiple languages.
Runner-up – Next-Gen Industry Disruptor Award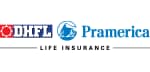 DHFL Pramerica Life Insurance Company (DPLI) is one of India's largest and most progressive life insurers with 118 branches across India and more than 4,000 employees. DPLI embarked on a large-scale digital transformation project that has digitized key business processes across the organization, impacting everything from creating insurance policy documents to managing new insurance agents and channel partners. With customers demanding a dynamic digital experience, DPLI saw that shifting its operations to a digital-first approach would help the company to manage its rapid growth while continuing to improve its high-level of customer service. DPLI deployed OpenText Content Suite to manage its customer-facing documents, such as insurance quotes and policies. The company is also deploying OpenText Process Suite to enable seamless policy processing across multiple teams. The solution also automates interactions with insurance agents, ensuring that this important sales channel can rapidly deliver quotes and information that comply with regulatory requirements and business rules. The scope of the OpenText deployment includes over 120 integration touchpoints with its 'Core' policy administration system. The integrated solution for end-users provides productivity gains in their day-to-day business processing, while also retaining operational controls. This has resulted in driving down processing costs by approximately 25-30%. DPLI also leverages OpenText Managed Services to help them harness the true value and potential of OpenText technology. Through the expertise of OpenText Managed Services, DPLI can bring new insurance services to new markets rapidly, scaling-up technology resources where necessary.
Winner – AI Innovator Award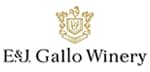 E. & J. Gallo Winery is the world's largest family-owned winery and producer of award-winning wines and spirits featured in more than 90 countries around the globe. Gallo will leverage OpenText Magellan, the AI-powered Analytics platform, to simplify data integration, aggregation, and analysis across multiple sources, to generate timely consumer, shopper and product insights and models for real time insights. Fully integrated user experiences through modern dashboards and compelling data visualizations will advance Gallo's analytics and insights capability. Self-service access will give users the right information for better decision making. Additional benefits include better customer engagement, optimized marketing and research and development processes, and the ability to identify future consumer behavior based on insights from data using predictive analytics.
Runner-up – AI Innovator Award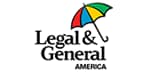 Legal & General America (LGA) is part of the worldwide Legal & General Group. For over 65 years, the LGA companies have been in the business of providing financial protection through life insurance for American families. OpenText Analytics technologies meet the specific business needs of LGA, via interactive OpenText Information Hub (iHub) reports and dashboards, and a consolidated view of company performance metrics spanning multiple disparate data sources to provide management leaders with a daily view of the overall performance of business-wide KPIs and metrics. Their main dashboard is a sophisticated interactive snapshot of business metrics combining same day real-time stats, as well as trends over time, for superior insights and improved decision-making.
Winner – Fortress Award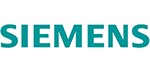 Siemens Corporation is a subsidiary of Siemens AG, a global powerhouse that has stood for engineering excellence, innovation, quality and reliability for more than 170 years. The United States is Siemens' largest market and employs approximately 50,000 employees. Siemens US leverages OpenText™ Axcelerate and EnCase products to securely collect, analyze and review enterprise data for litigation, forensic investigations and compliance matters. OpenText helps Siemens US collect necessary data without business interruption, conduct Early Case Assessment (ECA), and publish data for enhanced review using analytics and technology-assisted review (TAR). By partnering with OpenText Discovery, Siemens US has greatly reduced data processing costs, increased understanding of their data, accessed key documents earlier, and enhanced decision-making for open matters. The ability to provide an external hosting option where their outside counsel and review teams can fully leverage OpenText's proprietary analytics and TAR at no additional cost is a further advantage.
Runner-up – Fortress Award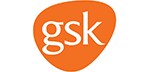 GlaxoSmithKline (GSK) is one of the world's leading research based pharmaceutical and healthcare companies. GSK leverages OpenText Discovery Suite to support their eDiscovery needs from data collection through to production across two continents. Partnering with OpenText has led to reduced data processing costs and legal review costs, as well as the ability to maintain data security.
Runner-up – Innovative Development Award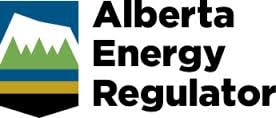 The Alberta Energy Regulator (AER) ensures the safe, efficient, orderly, and environmentally responsible development of oil, oil sands, natural gas, and coal resources over their entire life cycle. For AER, the old way of thinking about regulating energy development was disjointed and inefficient. Companies would submit applications one at a time and then the AER would assess those separate applications in isolation. The organizational challenge was to find a new approach for regulating energy development. A long-standing user of OpenText Process Suite and Content Suite, AER developed a completely new application system called 'OneStop'. OneStop focuses on improving the user experience to reduce the administrative burden on companies. Operators now submit applications into one digital platform that amalgamates the development activities. Since bringing OneStop online in July 2016, approximately 70% of all incoming applications are automated, meaning they do not require any review by AER's technical experts. OneStop made a significant impact in supporting the way AER regulates the energy industry in Alberta. In addition to the resources that AER has been able to save, the energy industry itself has seen major savings in both time and money since the launch of OneStop. Over $90 million has been put back into operators' pockets because of reduced decision timelines. This includes cost savings of $7,000,000 for reclamation certifications, $920,000 - $2,600,000 for new pipeline applications, and approximately $700,000 for an updated tour report submission process - all information that's verified by the Canadian Association of Petroleum Producers (CAPP).
Contact OpenText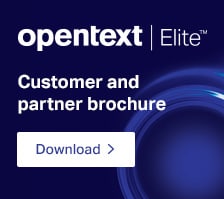 Find A Customer Story
Search our database by solution, industry, customer or region for the right story that resonates with you!